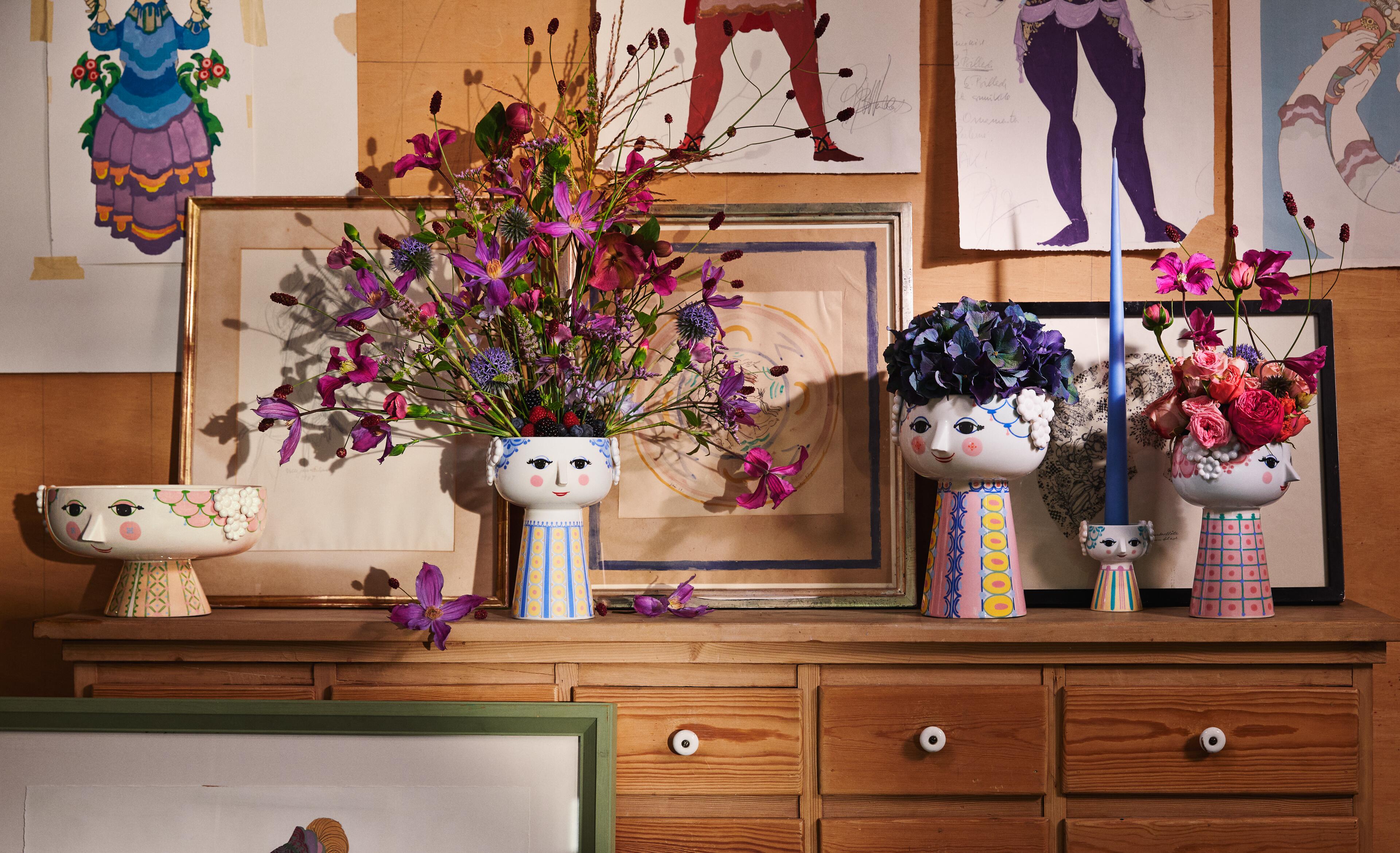 Eva
Colours, shapes and playfulness
Buy now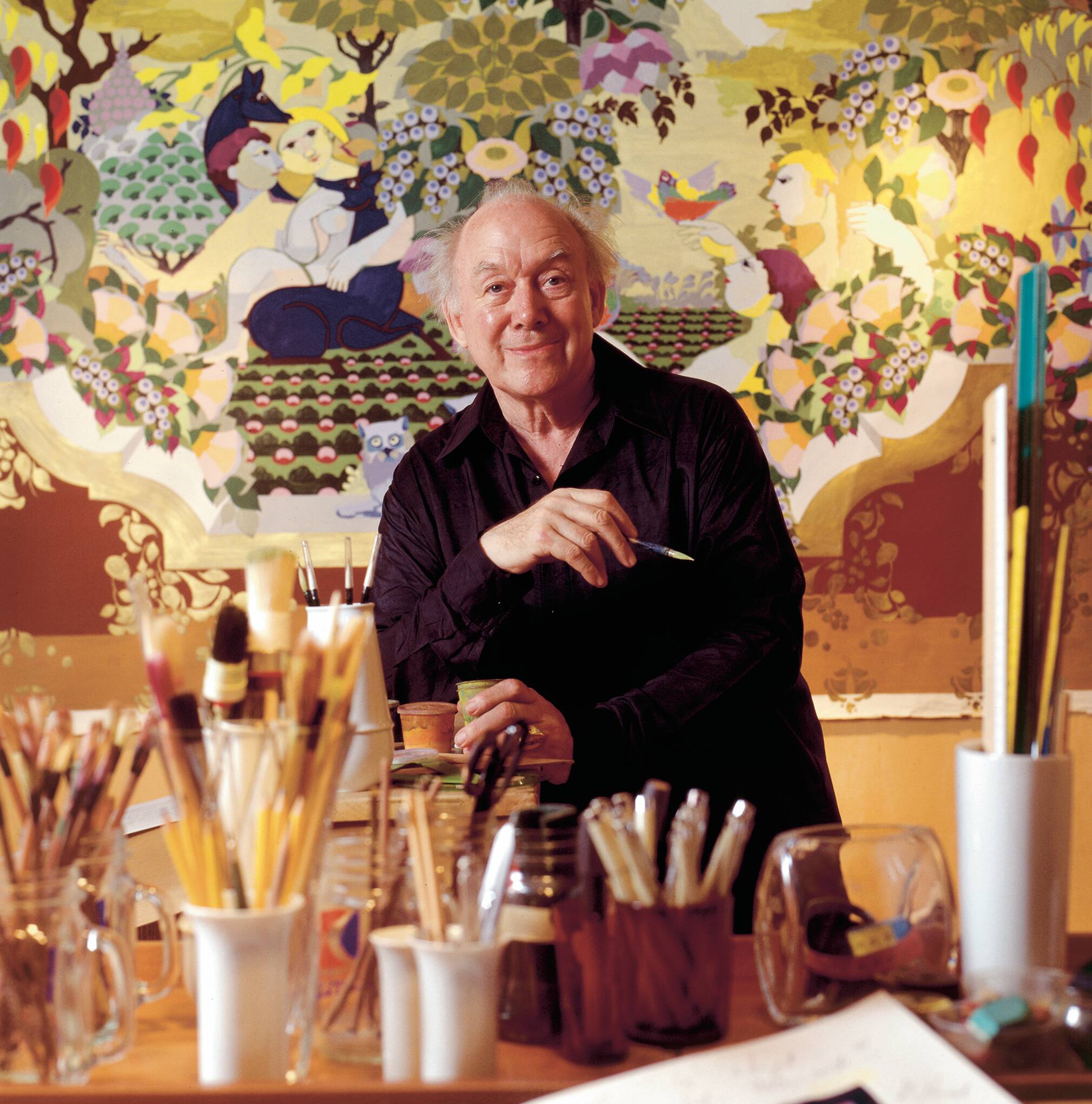 A fun-loving world artist
THE STORY BEHIND BJØRN WIINBLAD
Bjørn Wiinblad's joy of creation was eclectic. He painted larger-than-life oriental ladies and whimsical, mythical creatures – and spread joy, magic and imagination among the people at a time when minimalism was at its most dominant. Wiinblad's brush swept into every nook and cranny of his art, and his urge to decorate kept him at the brush for life.

His unstoppable craving for creativity, his opulent oriental style and boundless talent made him a world artist like no other in Denmark, and today the tale of the cheerful multi-talented artist is celebrated in Bjørn Wiinblad's authentic magical world and in a modern, functional style.
Read more about Bjørn Wiinblad
SERIES
Bjørn Wiinblad kept reinventing himself so that he could find new places and new materials to decorate. His series includes faience with pretty prints, smiling girls, posters that you'll never stop exploring and, not least, candleholders, glasses and bowls. All of them are infused with a joie de vivre and energy that are unique in Danish – and international – art and design.
See all series
Feminine colours and shapes
EVA
With her cheerful smile, blushing cheeks and colourful decorations, Eva embodies the essence of Bjørn Wiinblad as a person and an artist – whether in the form of a vase, candleholder or flower pot.

Cheerful and dreamy, she brings life and personality to the interior with her poetic expression and vibrant colours.

See the entire series here
Delivery within 2–6 business days

Free shipping on orders from € 85

Free gift wrapping with purchases from € 80
Bjørn Wiinblad is part of Rosendahl.com

We preserve and develop Danish design icons so that both present and future products can be part of the brands that have helped create our Danish design culture.