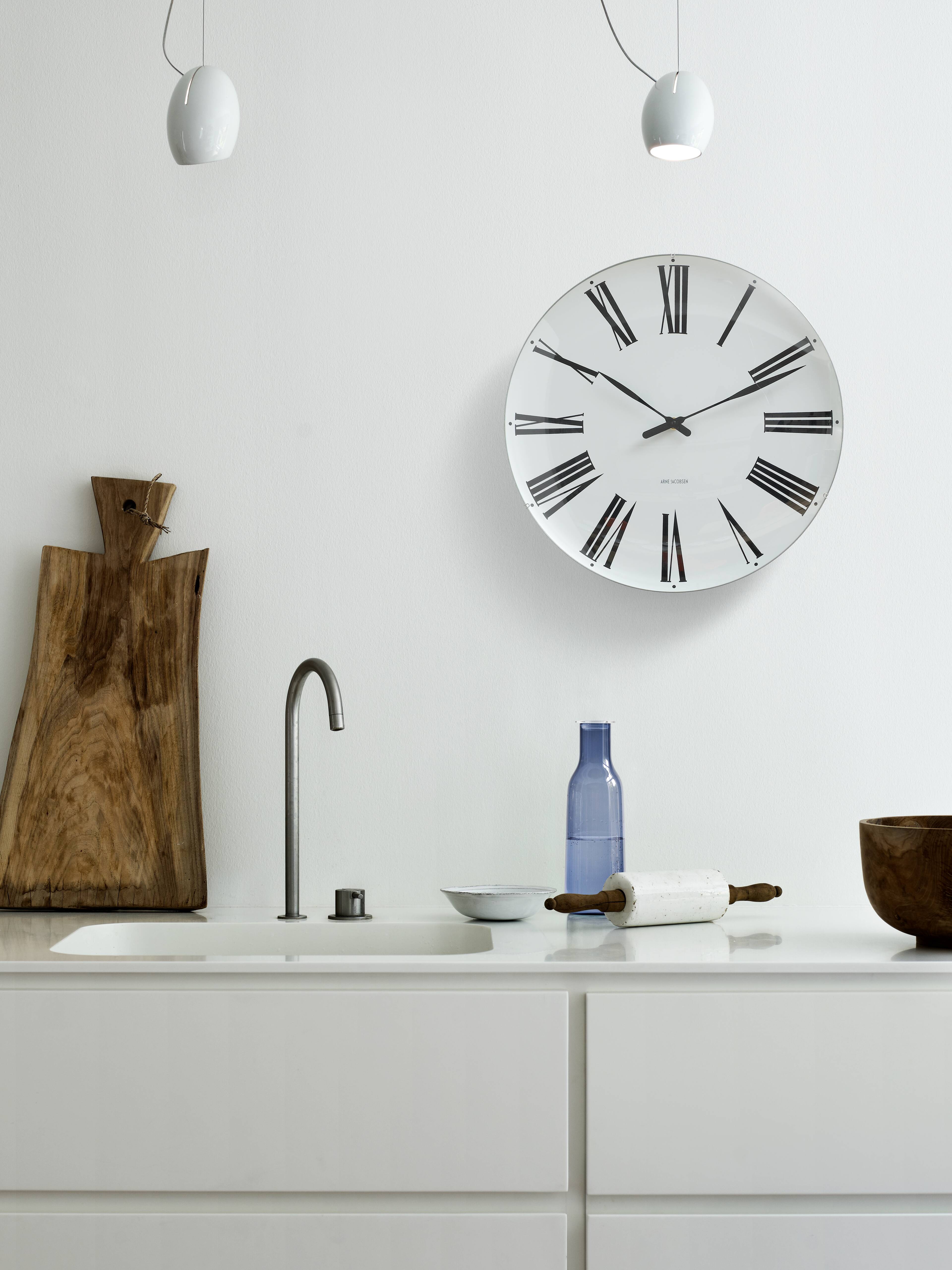 Arne Jacobsen Clocks
Roman
Arne Jacobsen's Roman wall clock is not only a beautiful and functional timepiece, but also a symbol of Danish design history. Roman was created for Aarhus City Hall for its inauguration in 1941. It still hangs on the Norwegian marble, 60-metre-high city hall tower to this day. As the name suggests, the Roman numerals on the clock help give it its unique expression. The Roman numerals on the clock face are a characteristic part of this piece from Arne Jacobsen Clocks, which, with its concave glass, appears almost to float on the wall.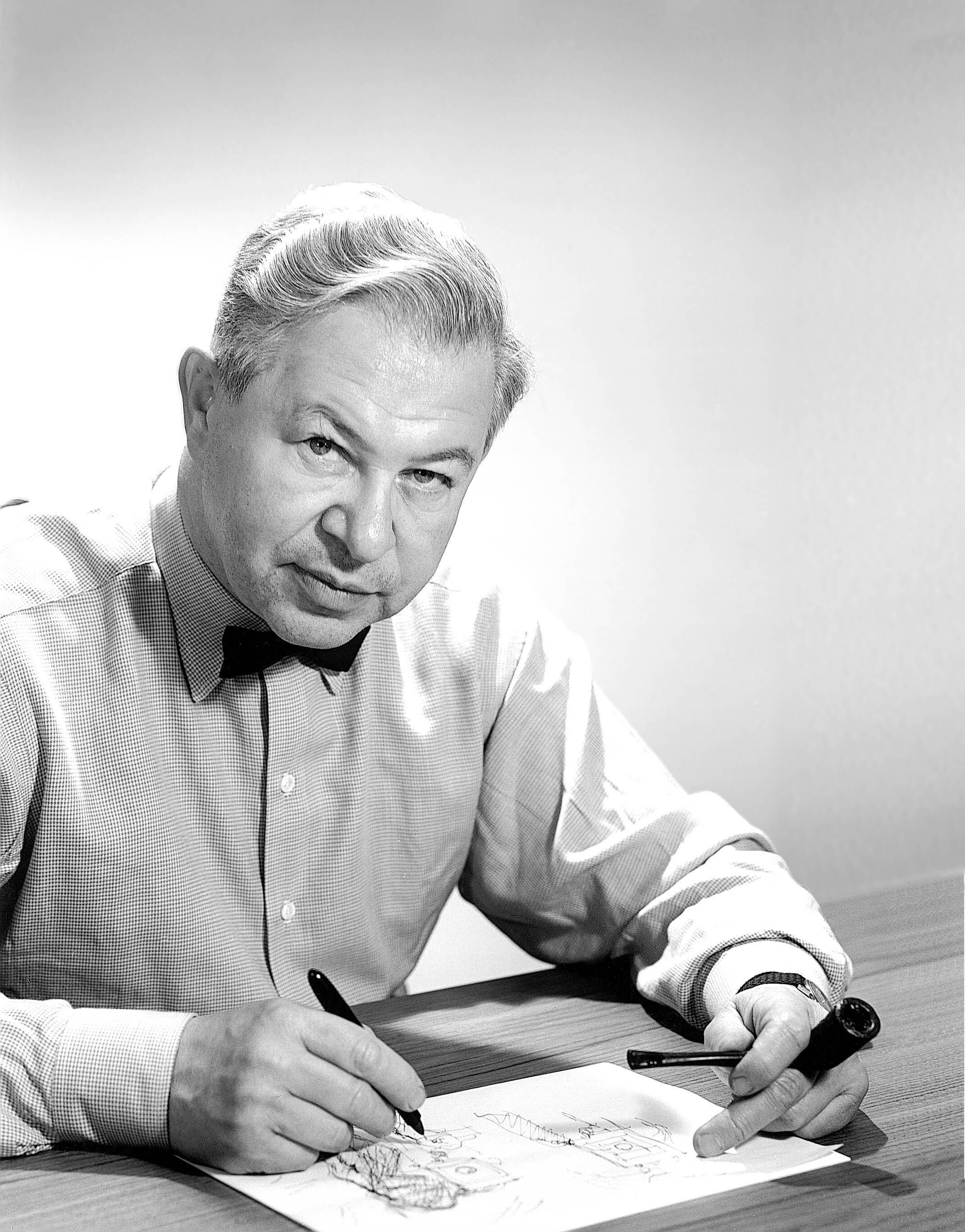 Read more about the designer
Arne Jacobsen
Arne Jacobsen was one of the most influential Danish architects and designers of the 20th century. He graduated from the School of Architecture at the Royal Danish Academy of Fine Arts in Copenhagen, where he also worked for many years as a professor of architectural design. Arne Jacobsen left his modernist mark on architecture and design for more than 50 years – not only in Denmark, but also internationally. His production was enormous and based on a philosophy of creating total concepts, where everything was thought into the design and where there was a common thread, from building to furniture to other interiors.
Read more here
Delivery within 2–6 business days

Free shipping on orders from € 85

Extended right of return until January 23, 2024

Free gift wrapping with purchases from € 80
Arne Jacobsen Clocks is part of Rosendahl.com

We preserve and develop Danish design icons so that both present and future products can be part of the brands that have helped create our Danish design culture.