Gifts specially selected for
Christmas gifts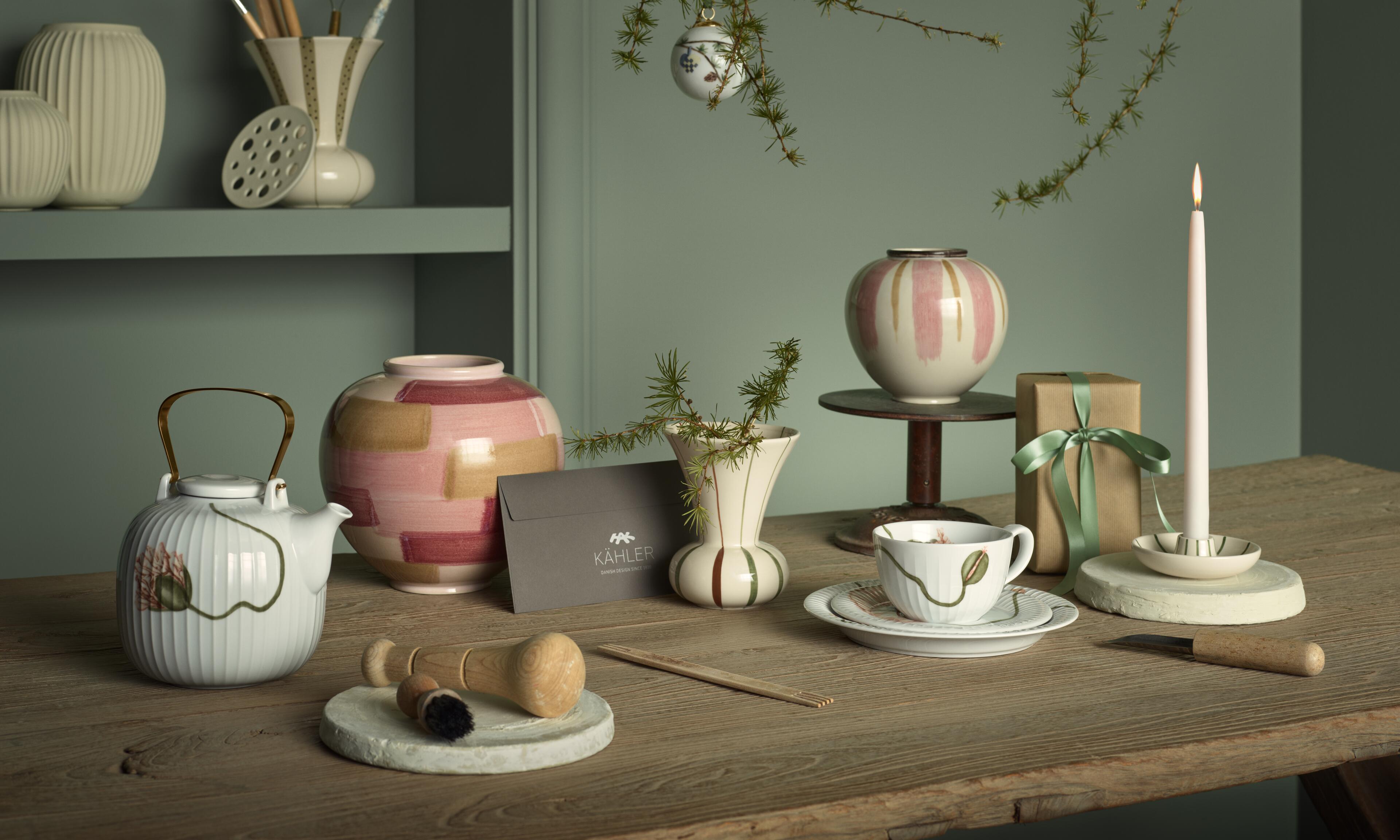 Find inspiration for Christmas gifts
Christmas is approaching and it's time to bring out your wish list if you're lucky enough to be receiving gifts. Otherwise, you will have to find the right gifts on your own. Here at Rosendahl.com, we provide a helping hand in finding gifts for Christmas Eve, the calendar gift, and the advent gift, or for the secret almond gift. We give you inspiration within all price ranges.
Ideas for company Christmas presents
In December, many employees start looking forward to their Christmas holidays, not only because they look forward to spending time with their family, but also because they are on holiday with a gift from the company. When you give a company gift to your employees or customers, you are showing them that you appreciate them. However, it can be a difficult task to find a Christmas present that suits everyone in the company. Therefore, a timeless and decorative gift, or a practical one, is a safe choice that will also bring joy. Such Christmas gift ideas could be kitchen utensils or table setting products, or you could spoil your employees with Danish design icons such as a beautiful Kähler vase, or a stylish Arne Jacobsen watch.
A Christmas gift for dad
What should you buy for your dad this Christmas? You have probably been faced with this question before. Men rarely deliver a long wish list, which means you have to be creative, unless you just get him a pair of socks as per usual. You can start by considering his interests. For example, does he like cooking? Then maybe he'll appreciate receiving kitchen utensils or accessories for the grill. Perhaps he's a beer enthusiast? Then you could explore our beer glasses, which come in many shapes and sizes.
A special Christmas gift for mum
Mum is the best person in the world, and of course her gift should reflect that. At Rosendahl.com, you're sure to find a Christmas gift for your mum that she'll love. For a feminine Christmas gift, explore our selection of beautiful vases from Holmegaard and Bjørn Wiinblad. A vase could add the finishing touch to her living room, where she could decorate it with pampas grass, as well as fresh and dried flowers. You could also give her blankets or cushions to adorn her living room and bring some warmth and joy.
A good Christmas gift for him
The best Christmas gift for him always focuses on his needs and interests. If you're lucky enough to get a wish list out of him, you know where to start. If not, it's a good idea to think about what he likes. Does he drink coffee? If so, a thoughtful Christmas gift could be a couple of espresso cups, a to-go mug, or a large coffee cup for him to enjoy his morning coffee in. Perhaps he loves nature? In that case, maybe he would like a bird feeder that can hang or stand on the patio or balcony. It shows when you have spent time thinking about a gift, and then it will definitely be a gift that will please him.
A Christmas gift for her
Are you looking for the perfect Christmas gift for her? Here on the webshop you can find gift ideas for kitchens, table settings, and home decor. Maybe she collects a particular dinnerware set, and would therefore enjoy a couple of plates or wine glasses from that range? Or does she appreciate sustainable fashion in a beautiful Nordic design? Then a sweater, dress or a pair of trousers would be the ideal Christmas gift. You could also give her a pair of candlesticks, a vase, or a bonbonnière in which to store her jewellery or other trinkets in a stylish way.
Delivery within 2–6 business days

Free shipping on orders from € 85

Extended right of return until January 23, 2024

Free gift wrapping with purchases from € 80
We preserve and develop Danish design icons so that both present and future products can be part of the brands that have helped create our Danish design culture.