Description
Product details
Shipping and returns
Gift Wrapping
The two new Calabas tealight holders beautifully reflect both the flame of the tealight and the colour aesthetic you know from the vases in the series. Both the Calabas tealight holders have a diameter of 8.5 cm and come in amber and burgundy, with the same soft profile as the vases. Choose the warm or the cold colour – or let them complement each other – to add an elegant, stylish touch to a table or windowsill – maybe together with one or more Calabas vases. As is the tradition at Holmegaard, both the vases and tealight holders in the Calabas series are mouth-blown by skilled glassmakers with many years of experience. They are master craftsmen and take pride in creating top-class, usable glassware.
You may also be interested in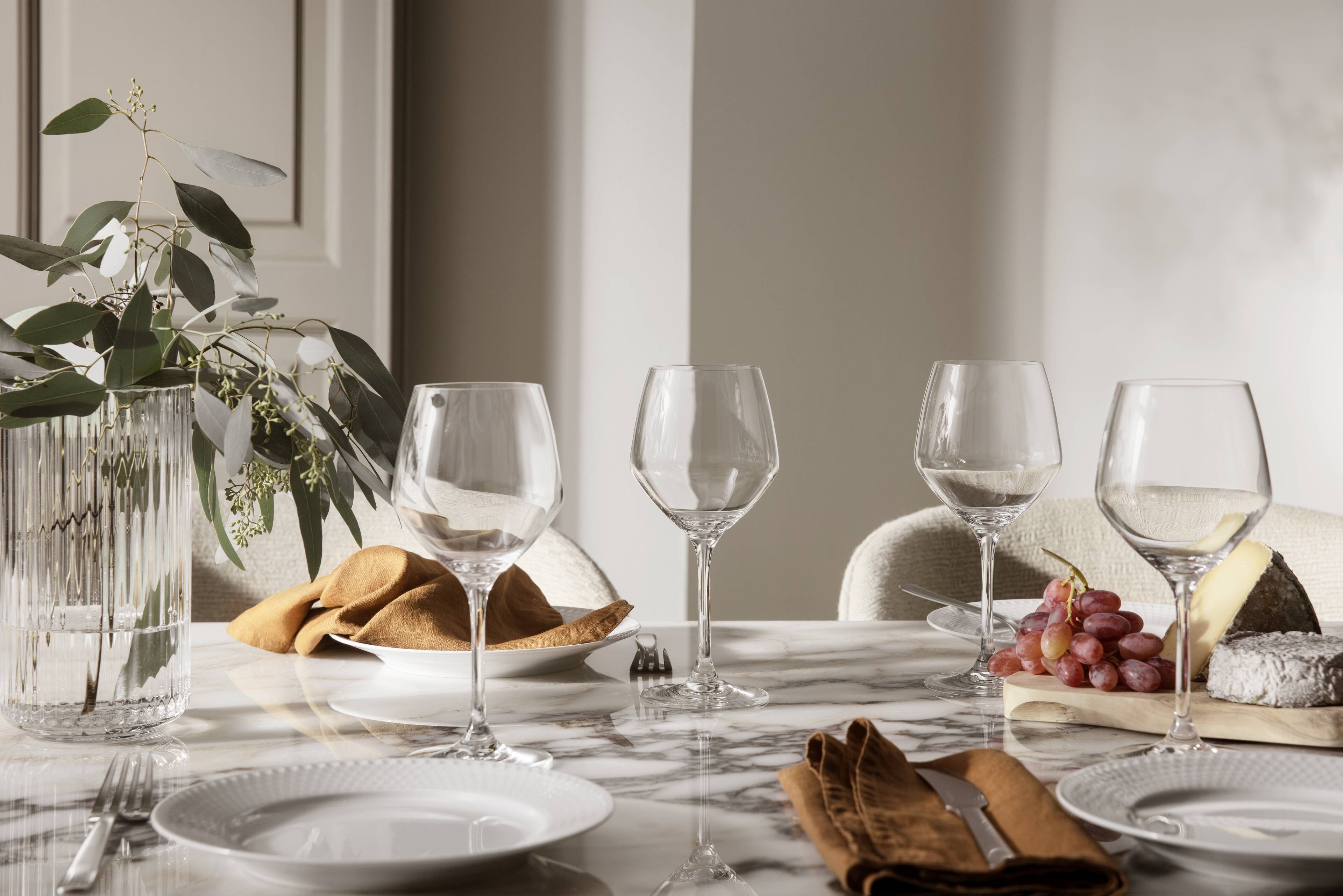 HOLMEGAARD'S HISTORY
FOUNDED BY A WOMAN WHO WAS AHEAD OF HER TIME

Holmegaard is a Danish design icon and one of the most recognised names in the Scandinavian tradition of craftsmanship. The long and proud tradition of glass production dates back to 1825, when Countess Henriette Danneskiold-Samsøe created an artistic and aesthetic design universe at the glassworks.
Read more about Holmegaard
Delivery within 2–6 business days

Free shipping on orders from € 85

Free gift wrapping with purchases from € 80
Holmegaard is part of Rosendahl.com

We preserve and develop Danish design icons so that both present and future products can be part of the brands that have helped create our Danish design culture.