Description
Product details
Shipping and returns
Gift Wrapping
The mouth-blown Calabas vase now comes in a unique duo-colour version, which beautifully reflects its relationship to the two existing colours in the series – amber and burgundy. Calabas Duo is created with a special 'overlay' technique. The two overlapping colours give it its own unique character, providing an unusually beautiful play of colours and really highlighting the unique process involved in the craft of mouth-blowing glass. The overlapping colours features a combination of warm amber and cool burgundy. The subdued, tranquil colours form a beautiful base with a touch of colour for all kinds of bunches of flowers, whether dried or fresh. The duo vase measures 21 cm and is suitable for a large flower bouquet, because the spacious bottom provides space for a lot of water, while the narrow waist keeps the flowers together. At the same time, the elegant design with the wider opening really shows off the flowers.
You may also be interested in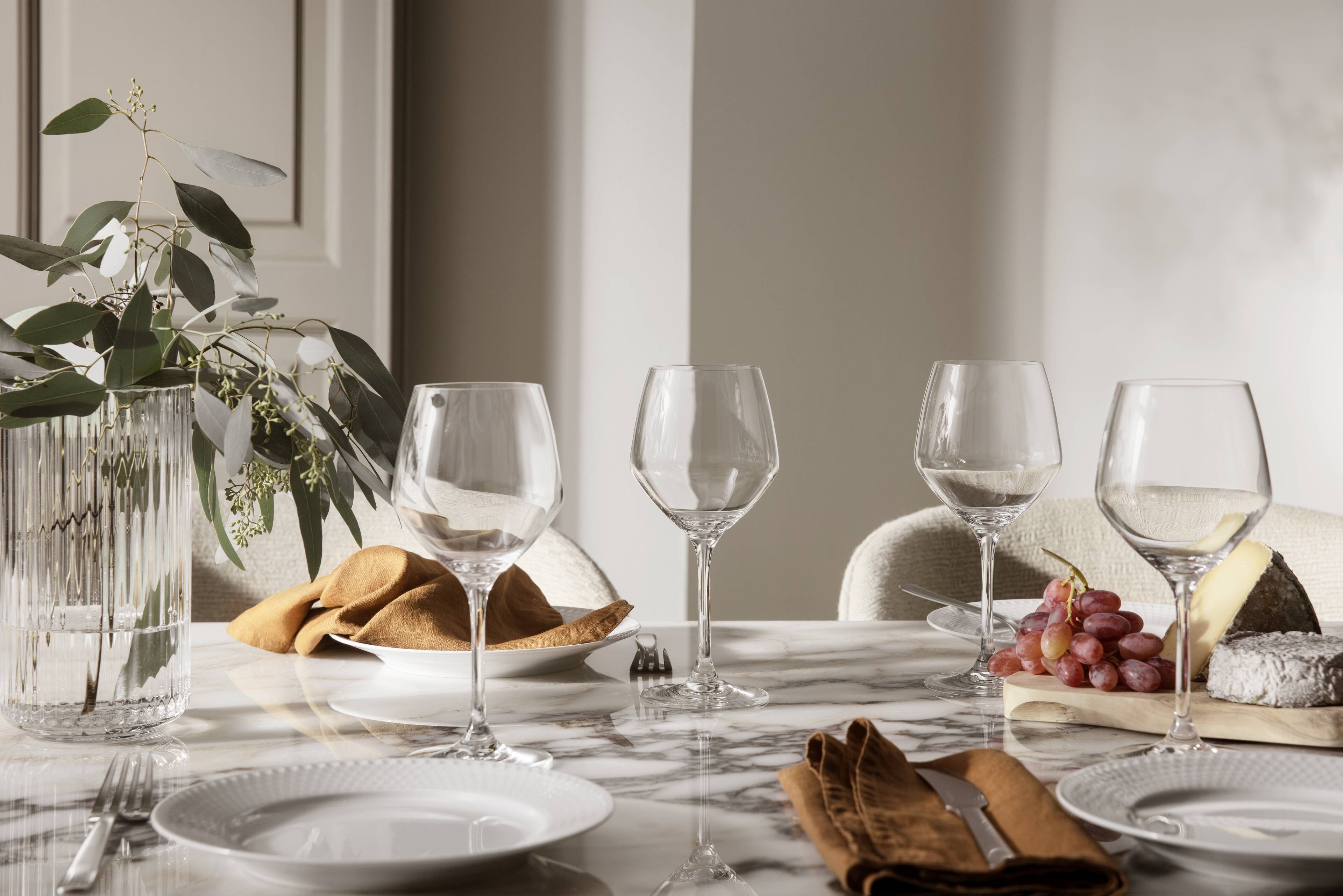 HOLMEGAARD'S HISTORY
FOUNDED BY A WOMAN WHO WAS AHEAD OF HER TIME

Holmegaard is a Danish design icon and one of the most recognised names in the Scandinavian tradition of craftsmanship. The long and proud tradition of glass production dates back to 1825, when Countess Henriette Danneskiold-Samsøe created an artistic and aesthetic design universe at the glassworks.
Read more about Holmegaard
Delivery within 2–6 business days

Free shipping on orders from € 85

Free gift wrapping with purchases from € 80
Holmegaard is part of Rosendahl.com

We preserve and develop Danish design icons so that both present and future products can be part of the brands that have helped create our Danish design culture.