Description
Product details
Shipping and returns
Gift Wrapping
The beautiful blue glass FLOW tealight holder by Holmegaard is made of mouth-blown glass; it stands 7.5 cm tall and is 8 cm in diameter. Glass is a flowing material in constant movement, and the blue FLOW tealight holder is a unique example of this. Thanks to its unique shape, the FLOW tealight holder casts beautiful shadows closely resembling ripples in water, which get bigger and bigger before disappearing. The tealight holder gives out a magical light.
You may also be interested in
Brighten up your day with a world of glass in beautiful colours

Flow instantly livens up your table setting and reinvigorates your senses. The glasses have a classic shape and are designed with a discreet wave pattern on the bottom, inspired by water ripples.

Every colour in the world is associated with a certain feeling. Some colours create calm and balance, others create joy and and allow for creativity.
Flow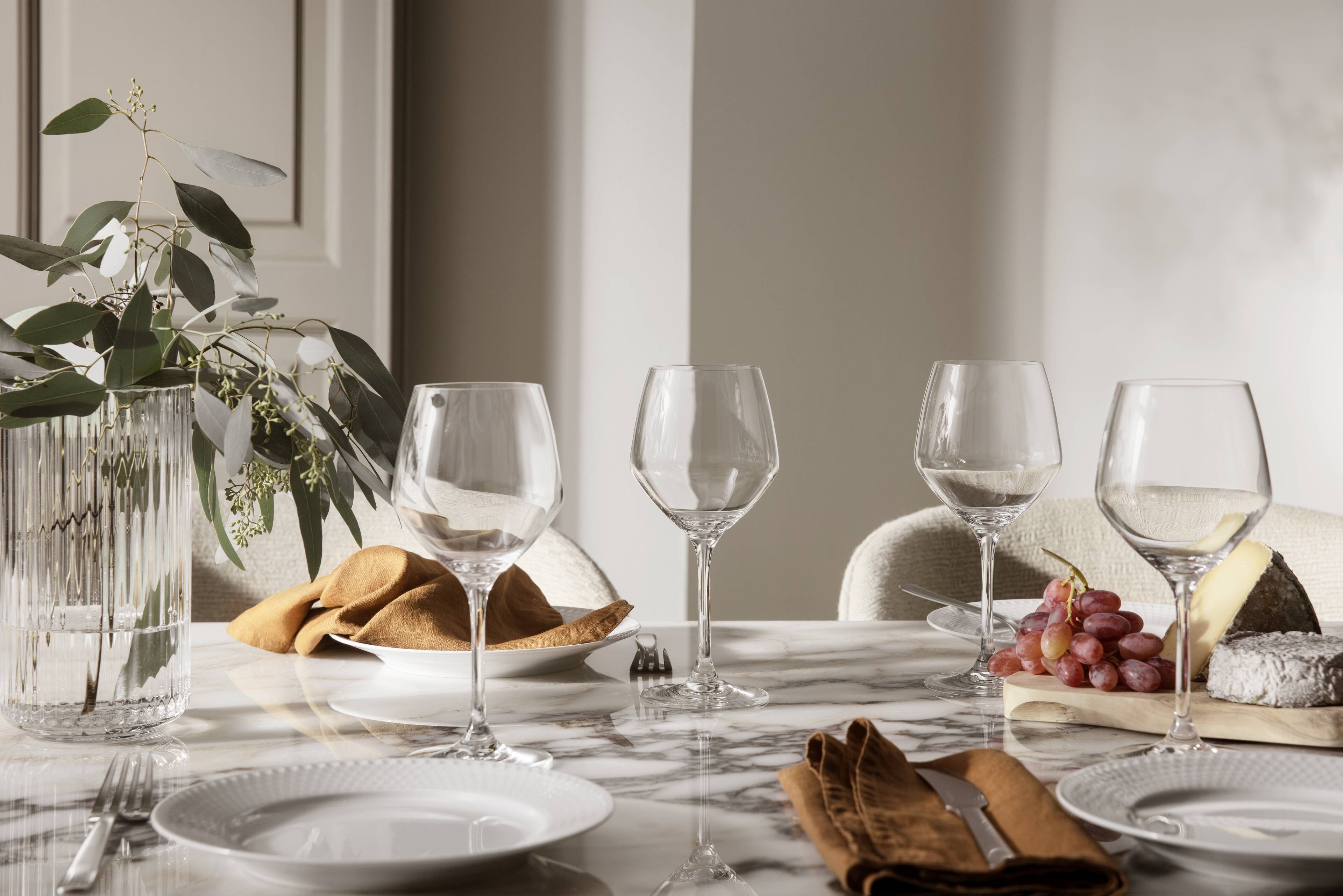 HOLMEGAARD'S HISTORY
FOUNDED BY A WOMAN WHO WAS AHEAD OF HER TIME

Holmegaard is a Danish design icon and one of the most recognised names in the Scandinavian tradition of craftsmanship. The long and proud tradition of glass production dates back to 1825, when Countess Henriette Danneskiold-Samsøe created an artistic and aesthetic design universe at the glassworks.
Read more about Holmegaard
Delivery within 2–6 business days

Free shipping on orders from € 85

Free gift wrapping with purchases from € 80
Holmegaard is part of Rosendahl.com

We preserve and develop Danish design icons so that both present and future products can be part of the brands that have helped create our Danish design culture.