Description
Product details
Shipping and returns
Gift Wrapping
When Per Lütken designed the Provence Bowl in 1955, he also created a classic in Danish glass art. The Provence bowl is relaunched in a special edition under the category Holmegaard Archives. In line with its glass traditions, Holmegaard creates an exclusive production of the Provence bowl, which is mouth-blown at the original glassworks in Næstved in collaboration with Holmegaard Værk. The bowl has a diameter of 13 cm, it is mouth-blown glass and freely shaped by hand. It comes in a vibrant pink color that adds a fresh and bold candy color to the iconic Provence shape. Use it as a small piece of luxury in everyday life, for example for jewellery and serving small snacks, or exhibit it as curated glass art in your home. Each Provence bowl is unique and blown without the use of a mold. Here is the glassblower's ability to carefully control the glass bubble and let the steam from the floor blow the glass mass up to the finished product. The bowls therefore vary in shape and size. The manufacturing process of the Provence bowl is in itself a complete unique experience.
Holmegaard Archives Provence
When Per Lütken designed the Provence Bowl in 1955, he also created a classic in Danish glass art. It is free-formed by hand without the use of wooden or metal moulds, and to this day it is still difficult to recreate the form – a challenge that only a few glassmakers in the world are able to master. Per Lütken was a world-class glass designer with great respect for craftsmanship and he also had a unique talent for capturing feelings and moods in glass, and the Provence Bowl is a great example of this.
You may also be interested in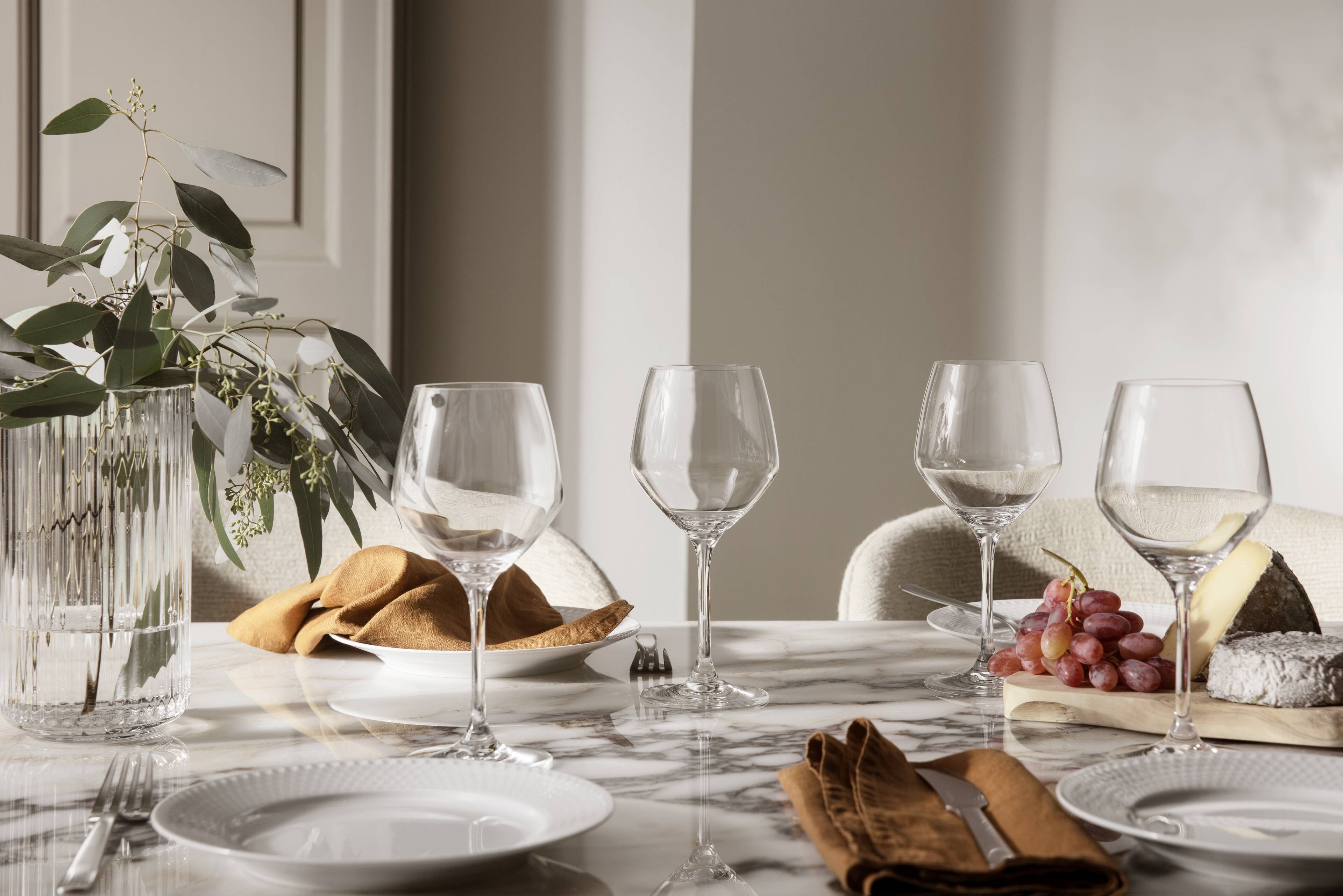 HOLMEGAARD'S HISTORY
FOUNDED BY A WOMAN WHO WAS AHEAD OF HER TIME

Holmegaard is a Danish design icon and one of the most recognised names in the Scandinavian tradition of craftsmanship. The long and proud tradition of glass production dates back to 1825, when Countess Henriette Danneskiold-Samsøe created an artistic and aesthetic design universe at the glassworks.
Read more about Holmegaard
Delivery within 2–6 business days

Free shipping on orders from € 85

Free gift wrapping with purchases from € 80
Holmegaard is part of Rosendahl.com

We preserve and develop Danish design icons so that both present and future products can be part of the brands that have helped create our Danish design culture.