Description
Product details
Shipping and returns
Gift Wrapping
With artist Jette Frölich's nostalgic and masterful paper cuttings, Holmegaard Christmas invites you to take a look through the windows of a traditional old bakery. Admire Jette Frölich's original and artistic design universe up close on these cosy Christmas hot drink glasses, while sipping one of the many warming Christmas drinks. The 11-cm tall glass fits comfortably in your hand and is heat-resistant. The motif on the Christmas hot drink glasses is a variation of the nostalgic bakery window with its display of ornate cake stands of traditional Danish Christmas bakes. Who hasn't stood outside a shop window at Christmas time with their nose pressed against the glass and dreamt of fragrant Christmas baking and Christmas gifts? The motifs are based on reflections on the magic of Christmas, and beautifully convey children's love of Christmas and the sense of anticipation for the big day.
Holmegaard Christmas is a Christmas series that has been reflecting the magic of Christmas for many years. Back in 1981, Jette Frölich created her characteristic paper cuttings for Holmegaard's Christmas bottle for the first time. And four decades later, Holmegaard's Christmas collection has become a much-loved collector's item for many Christmas fans. This is largely because Jette Frölich masterfully manages to translate Christmas' key messages such as caring, generosity and meticulous preparations into simple motifs full of Christmas spirit. She masterfully illustrates the instantly recognisable feelings that live in us on a daily basis and are reinforced during the holidays.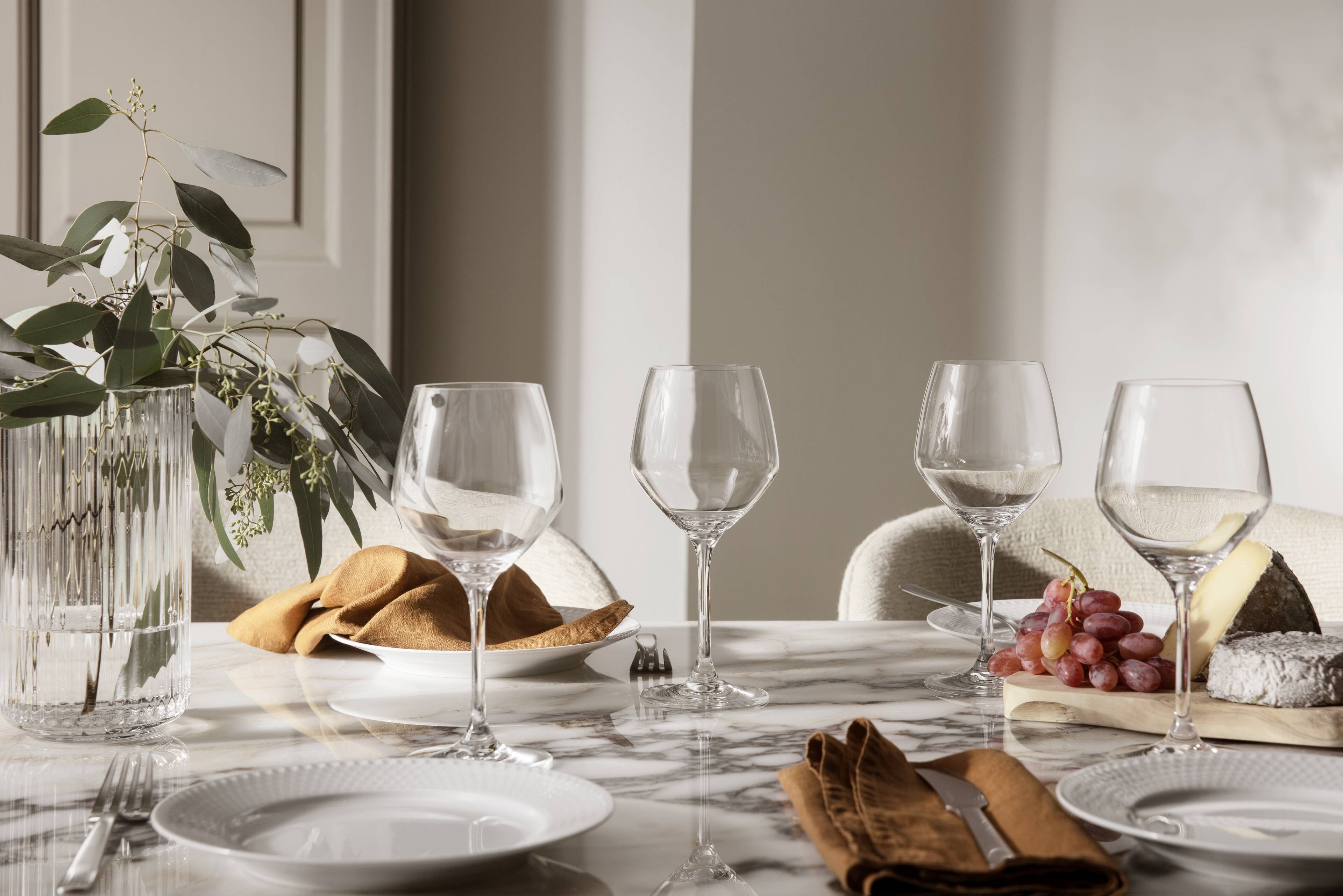 HOLMEGAARD'S HISTORY
FOUNDED BY A WOMAN WHO WAS AHEAD OF HER TIME

Holmegaard is a Danish design icon and one of the most recognised names in the Scandinavian tradition of craftsmanship. The long and proud tradition of glass production dates back to 1825, when Countess Henriette Danneskiold-Samsøe created an artistic and aesthetic design universe at the glassworks.
Read more about Holmegaard
Delivery within 2–6 business days

Free shipping on orders from € 85

Free gift wrapping with purchases from € 80
Holmegaard is part of Rosendahl.com

We preserve and develop Danish design icons so that both present and future products can be part of the brands that have helped create our Danish design culture.