HOLMEGAARD SERIES
Holmegaard builds on a long and proud tradition, which means that the series have been designed by some of Denmark's best glass artists. The series include elegant vases, carafes and glasses for all occasions and functions, classic bowls and collector's items with Christmas motifs.
Explore Holmegaard's series here
Brighten up your day with a world of glass in beautiful colours

Flow instantly livens up your table setting and reinvigorates your senses. The glasses have a classic shape and are designed with a discreet wave pattern on the bottom, inspired by water ripples.

Every colour in the world is associated with a certain feeling. Some colours create calm and balance, others create joy and and allow for creativity.
Flow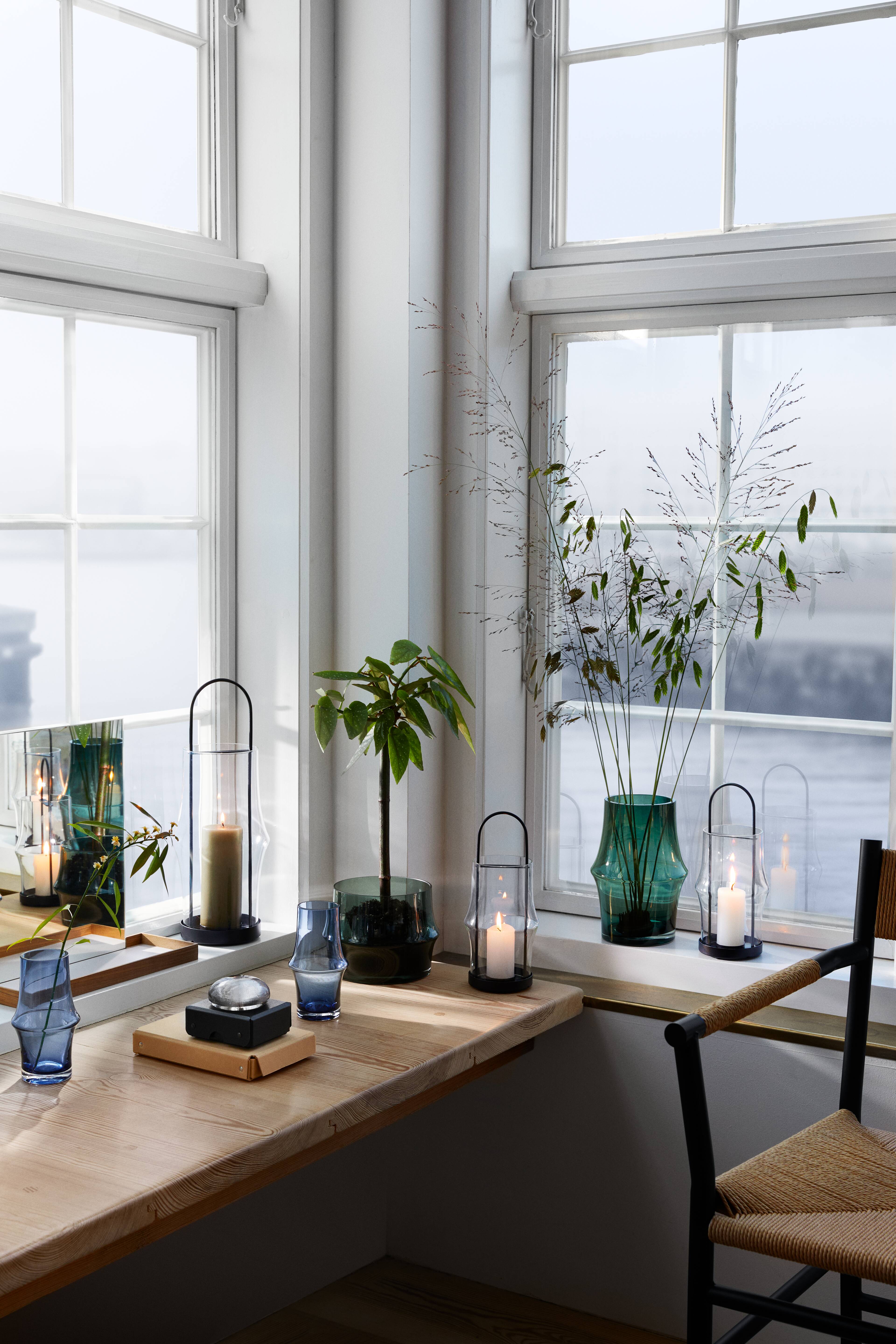 Balancing arches in the home
ARC
With ARC, Sebastian Holmbäck and Holmegaard had a vision of creating a stylish response to the romantic and very colourful wave we are currently seeing. And the combination of a beautiful design line and Holmegaard's unparalleled glass craftsmanship means that ARC stands out as a state-of-the-art reinterpretation of the vase.

The muted dark green and navy, bring a touch of nature inside. A touch that is enhanced by the mouth-blown, transparent glass almost prolonging the visual aesthetic with fresh flowers in the vase or a green plant in the flowerpot – and thus capturing the beauty of nature above and through the glass.
ARC
Delivery within 2–6 business days

Free shipping on orders from € 85

Extended right of return until January 23, 2024

Free gift wrapping with purchases from € 80
Holmegaard is part of Rosendahl.com

We preserve and develop Danish design icons so that both present and future products can be part of the brands that have helped create our Danish design culture.