Holmegaard Christmas is a Christmas series that has been reflecting the magic of Christmas for many years. Back in 1981, Jette Frölich created her characteristic paper cuttings for Holmegaard's Christmas bottle for the first time. And four decades later, Holmegaard's Christmas collection has become a much-loved collector's item for many Christmas fans. This is largely because Jette Frölich masterfully manages to translate Christmas' key messages such as caring, generosity and meticulous preparations into simple motifs full of Christmas spirit. She masterfully illustrates the instantly recognisable feelings that live in us on a daily basis and are reinforced during the holidays.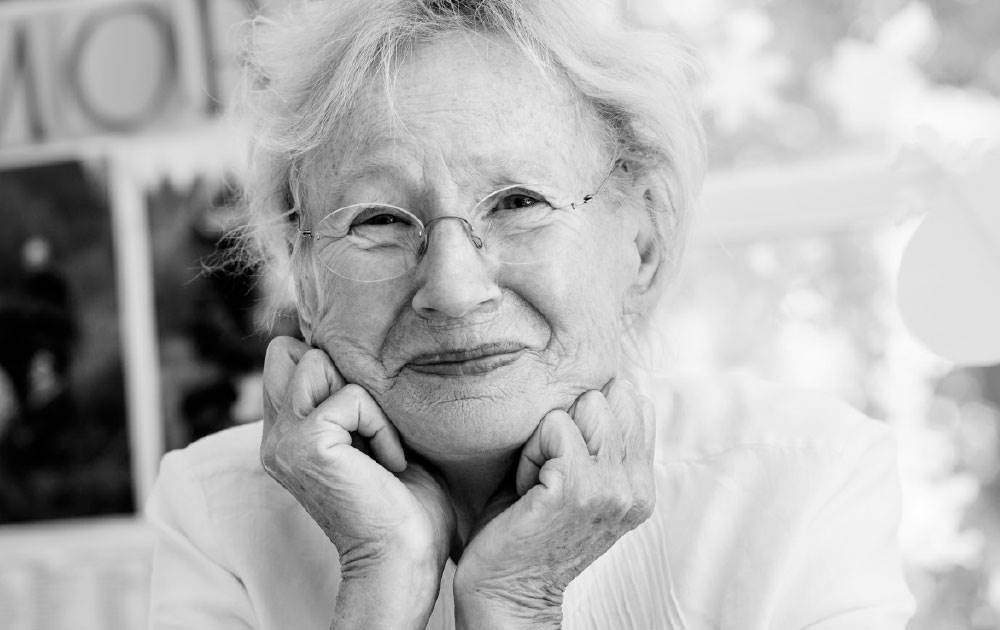 Read more about the designer
Jette Frölich
Known for her beautiful Christmas designs and unique and elegant Scandinavian-style motifs, Jette Frölich began designing paper decorations back in 1966. In 1976, she was asked by Illums Bolighus if she wanted to be that year's Christmas artist, and since 1980 she has been translating the key themes of Christmas into simple motifs for the Holmegaard Christmas collection. Here she uses all facets of the Holmegaard Christmas collection's many glassware pieces. The Christmas bottle that founded the Holmegaard Christmas series, is particularly beautiful and is testament to her distinctive, elegant lines.
Delivery within 2–6 business days

Free shipping on orders from € 85

Extended right of return until January 23, 2024

Free gift wrapping with purchases from € 80
Holmegaard is part of Rosendahl.com

We preserve and develop Danish design icons so that both present and future products can be part of the brands that have helped create our Danish design culture.