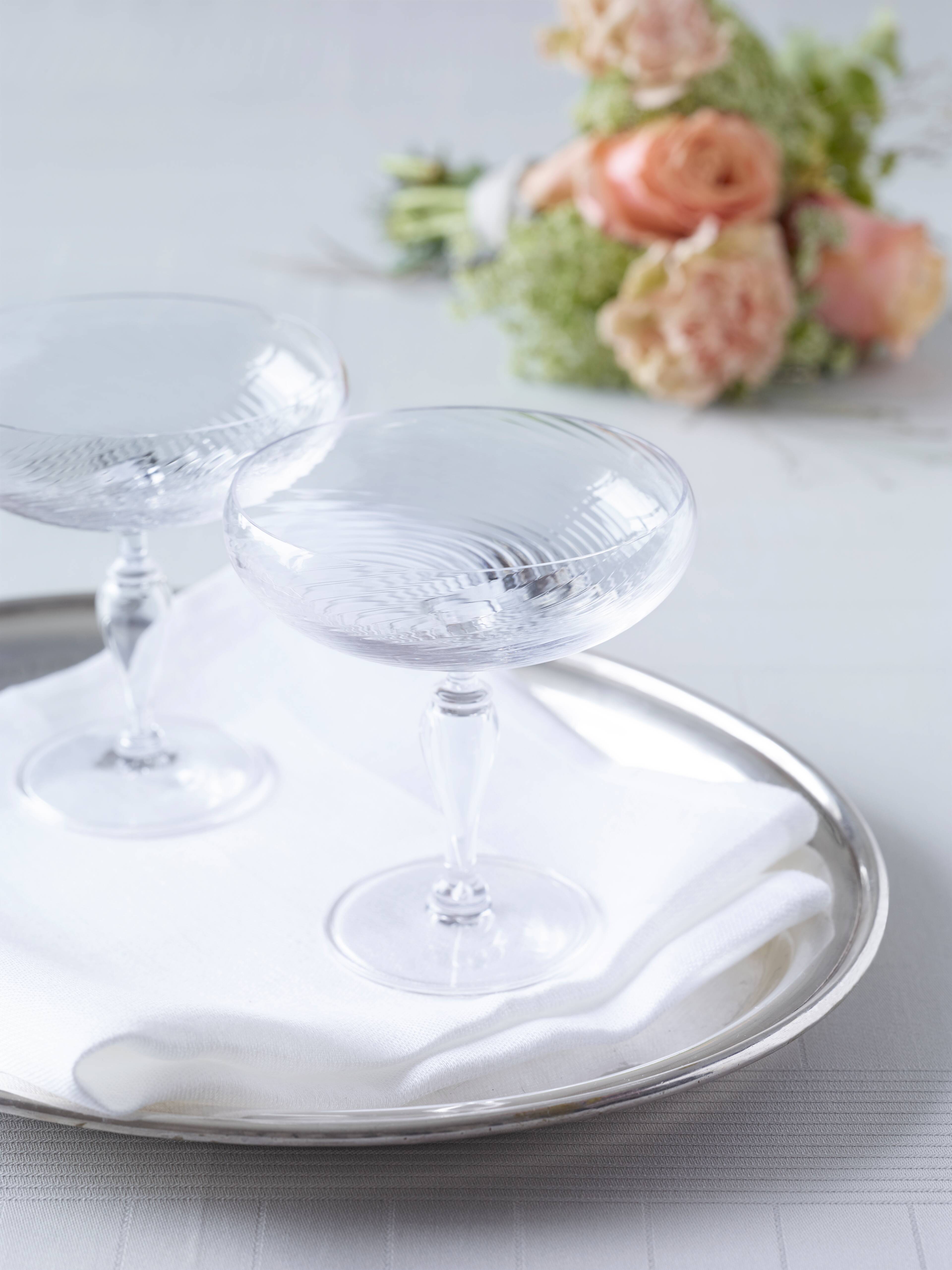 Regina is an ultra-elegant, classic glass series with a luxurious feel, which includes wine, water and champagne glasses in decorative, mouth-blown bowls with strong roots in glass history and Venice's iconic crystal tradition. The refined glass design is not only mouth-blown, but produced with great technical skill and composed of four finely crafted individual parts, which together create the sophisticated design.
Delivery within 2–6 business days

Free shipping on orders from € 85

Extended right of return until January 23, 2024

Free gift wrapping with purchases from € 80
Holmegaard is part of Rosendahl.com

We preserve and develop Danish design icons so that both present and future products can be part of the brands that have helped create our Danish design culture.