Description
Product details
Shipping and returns
Gift Wrapping
GOTS
The exquisitely soft Check bathroom series, with its beautiful, chequered look consists of towels and facecloths in lovely colours and various sizes, in a simple, muted design. As with all other JUNA creations, the Check products are of course manufactured responsibly, and the 100% organic woven cotton not only ensure an incredibly soft quality, but also a high level of durability. Now JUNA is launching the stylish towels and facecloths in two new colour combinations: blue/sand and green/sand. All the bathroom textiles are made of 100% organic cotton, which is both OEKO-TEX® labelled and GOTS certified.
You may also be interested in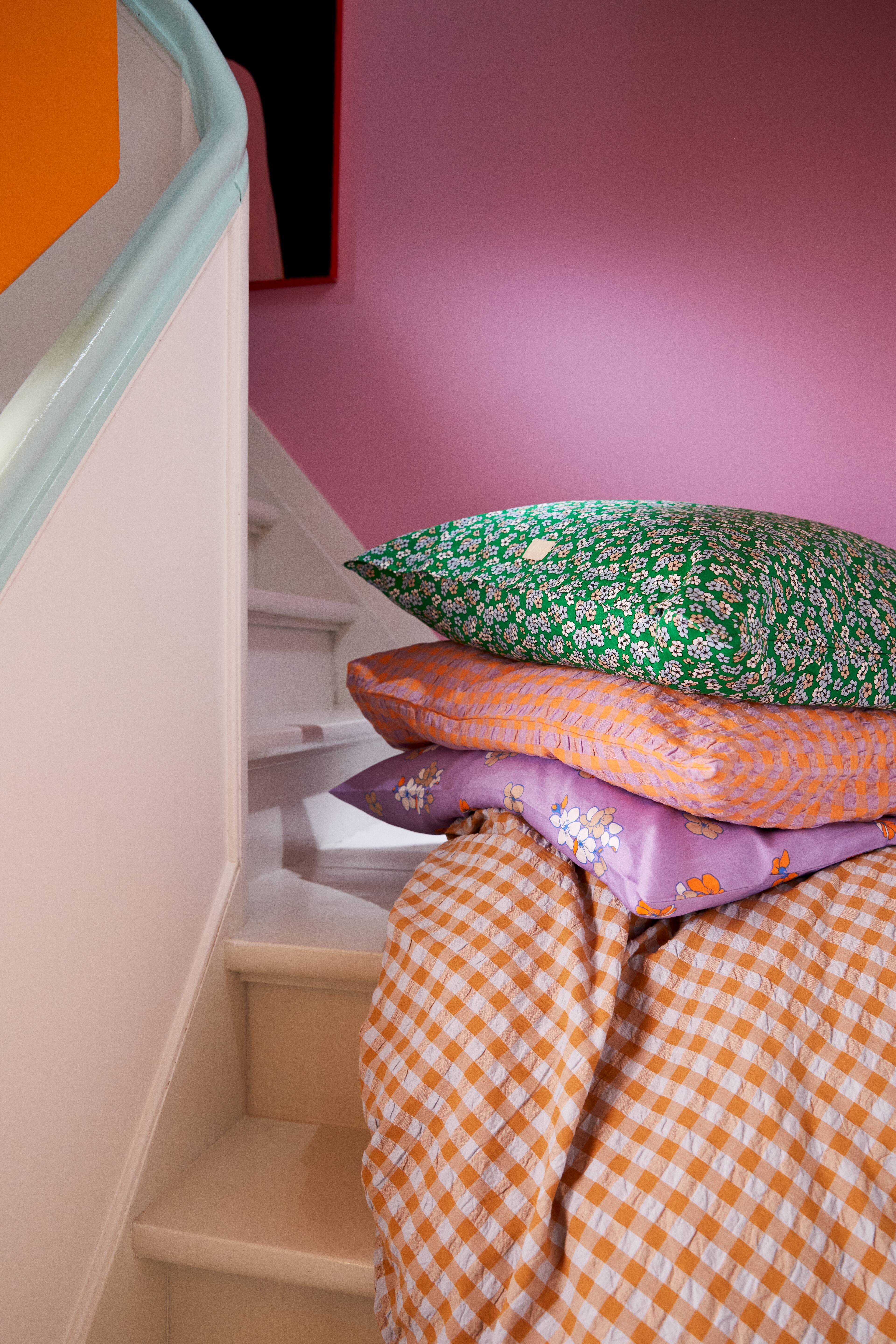 A colourful and responsible history
The history of JUNA
JUNA is an idealistic and visionary Danish textile brand with a colourful and responsible history dating back to 1972, when Niels Junager founded a small textile import company in Odense.

JUNA's product range consists of products for the bedroom, bathroom and wardrobe. And right from the very beginning, JUNA incorporated issues such as recycling, ecology and the responsible use of our shared resources as an active part of the brand.
Read more about JUNA here
Delivery within 2–6 business days

Free shipping on orders from € 85

Free gift wrapping with purchases from € 80
JUNA is part of Rosendahl.com

We preserve and develop Danish design icons so that both present and future products can be part of the brands that have helped create our Danish design culture.