Description
Product details
Shipping and returns
Gift Wrapping
On the Juna Wardrobe hangers you will find a number of flowing and airy styles for summer that can be worn both day and night – as sleepwear on hot summer nights, or as daywear for long summer days in the garden and summer adventures out and about. Supporting the sustainable Juna design philosophy, surplus fabric from the bedding production is used for Juna Wardrobe, and this particular fabric is the last one of its kind at the Juna warehouse. Juna Soft has a unique structure and quality that seems to float above the skin – stylish and elegant. The fabric comes in white which goes well with everything and looks beautiful against sunkissed skin. The Adele shirt has several sophisticated details such as V-neck, buttons, pleats at the shoulders and on the upper back, and balloon sleeves. The shirt has a casual and feminine look with a carefree and casual feel, but in a clear-cut design and an exquisite fabric quality that make it stand out. Juna Wardrobe products are always made of 100% organic cotton, produced in accordance with EU standards and are machine washable at 40°C, which makes the clothes last longer than washing at higher temperatures – as well as impacting the environment less. Please note that this product is big in size.
You may also be interested in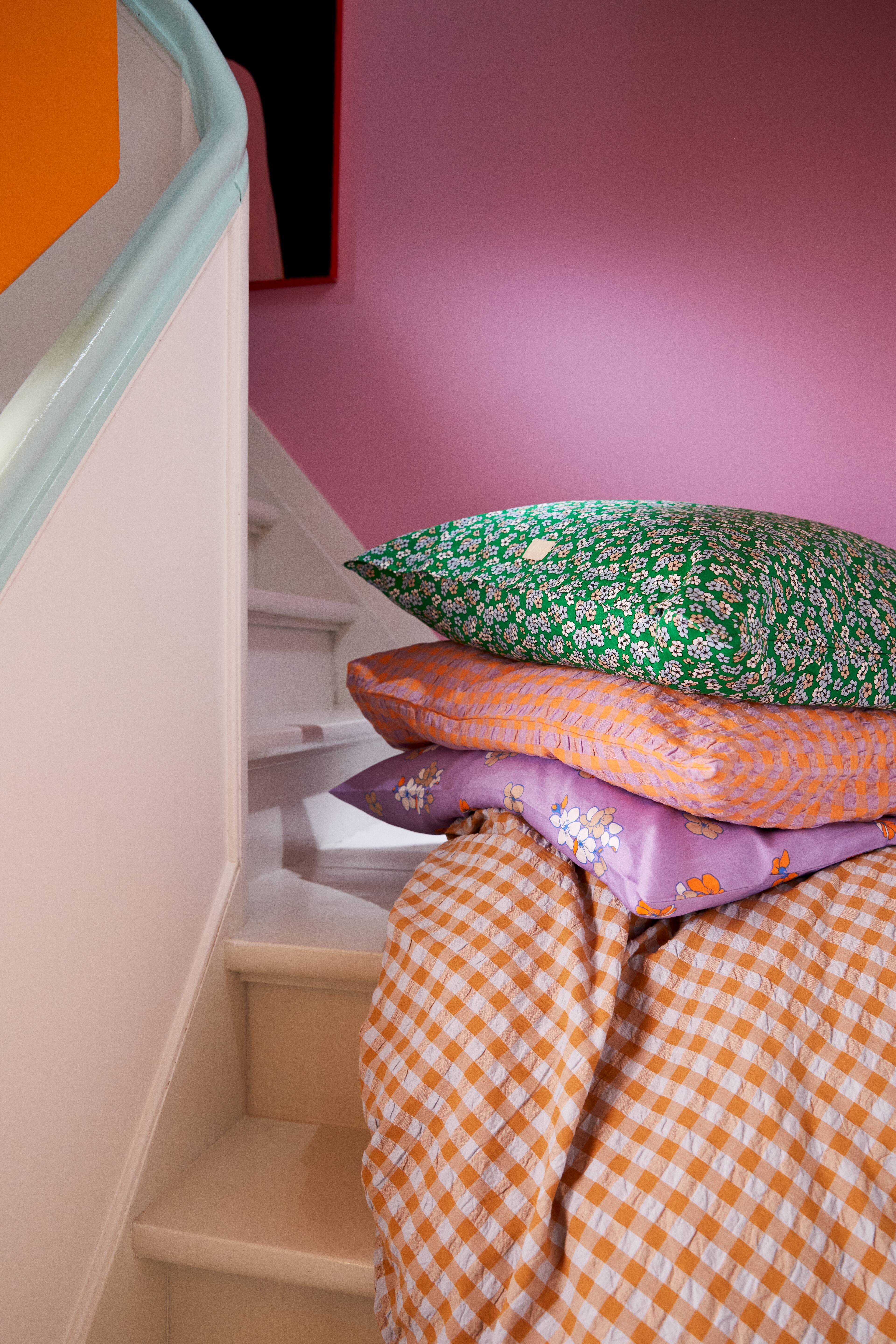 A colourful and responsible history
The history of JUNA
JUNA is an idealistic and visionary Danish textile brand with a colourful and responsible history dating back to 1972, when Niels Junager founded a small textile import company in Odense.

JUNA's product range consists of products for the bedroom, bathroom and wardrobe. And right from the very beginning, JUNA incorporated issues such as recycling, ecology and the responsible use of our shared resources as an active part of the brand.
Read more about JUNA here
Delivery within 2–6 business days

Free shipping on orders from € 85

Free gift wrapping with purchases from € 80
JUNA is part of Rosendahl.com

We preserve and develop Danish design icons so that both present and future products can be part of the brands that have helped create our Danish design culture.