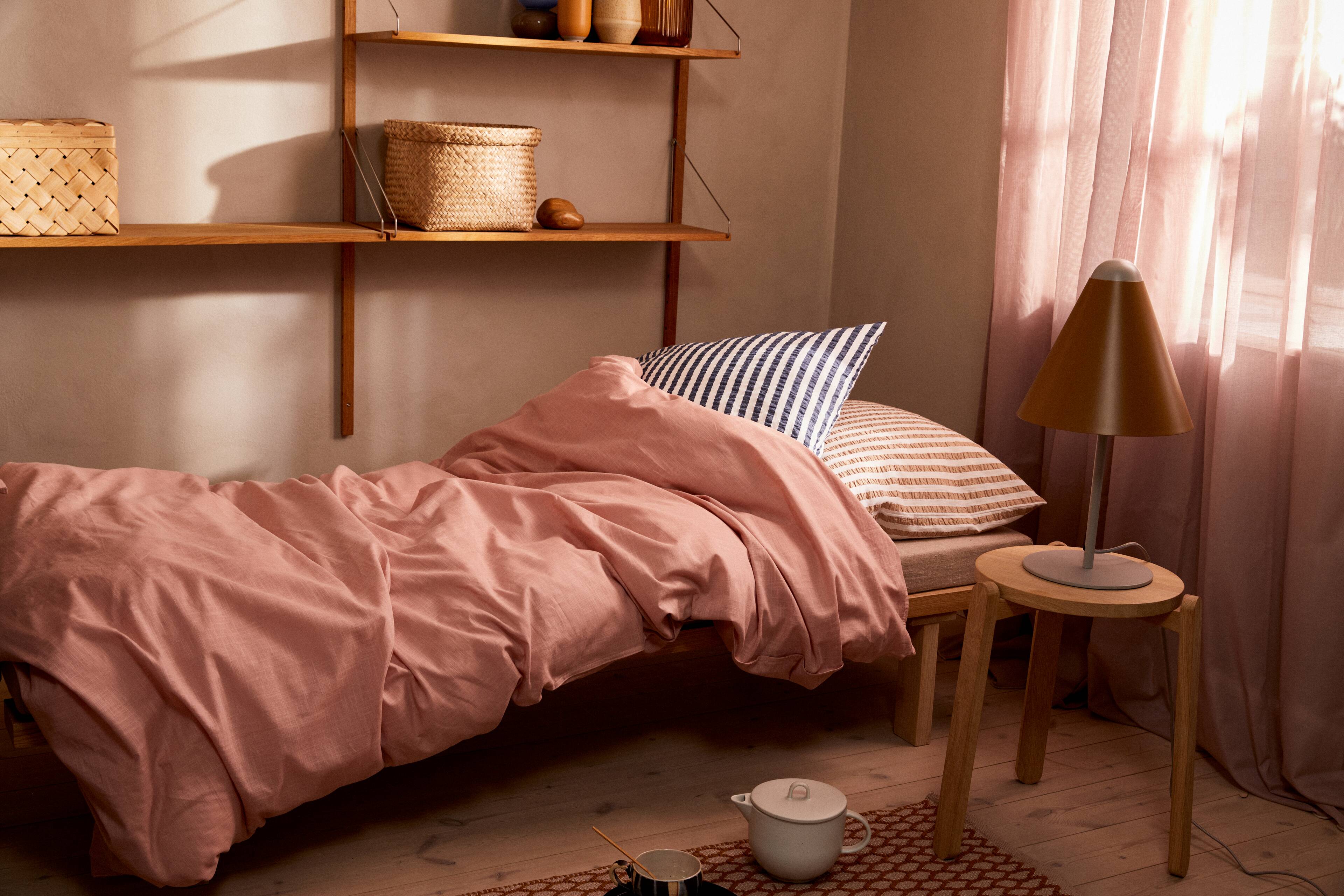 About JUNA
Sweet dreams with a clear conscience
A colourful and responsible history
JUNA is a commited and visionary Danish textile brand with both a responsible and fun history dating back to 1972, when Niels Junager founded a small textile import business in Odense. JUNA's product range consists of products for the bedroom, bathroom and wardrobe. And ever since JUNA's foundation, concepts such as recycling, ecology and the responsible use of shared resources have been an active part of the brand.
It all started with Niels Junager's passion for home textiles. Under the name JUNA, he imported high-quality fabrics, which were sold from the small Funen company to textile distributors around Denmark. A few years later, JUNA began distributing  high-quality bed linen from the Finnish brand Finlayson on the Danish market.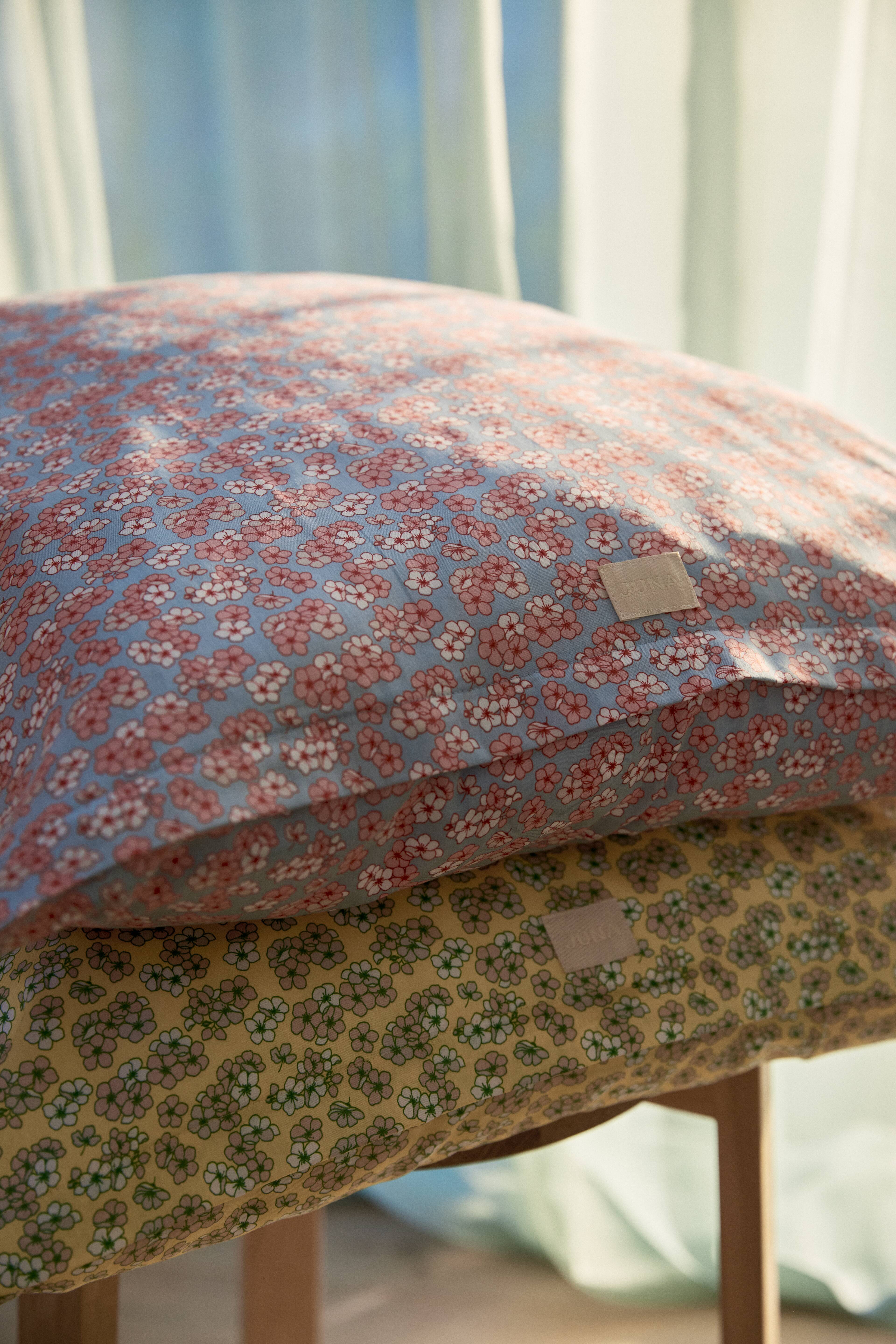 Dreams come true with JUNA
They did back then, and still do today. Niels Junager dreamt of selling his own textiles and so launched collaborations around Europe. He started producing bed linen in Portugal – a country that had longstanding and proud traditions in home textiles that were compatible with JUNA's values. Today our GOTS certified towels are produced in Portugal and bed linen at GOTS certified factories in India.
A responsible brand philosophy
When it comes to production, JUNA has always shown consideration for the environment and the value chain. The same goes for the people who make and sell JUNA. Being responsible is deeply rooted in JUNA's brand philosophy. A philosophy that includes the belief that value is created in a good relationship with business partners. That's why an excellent level of service has always been crucial to JUNA's relationship with both production and all retailers.
From fabrics to home textiles
Over time, the tablecloth production was moved to Portugal, but JUNA kept its own sewing room for a number of years and has since taken pride in serving customers who are looking for beautiful tablecloths and bed linen – and now also soft towels!
Care for the environment and people
Responsibility with consideration for the environment and people, and focus on minimising the impact on the climate and nature that underlies our existence are all part of JUNA's DNA. JUNA's strong attitude to sustainability is deeply rooted. It has always been important for JUNA to produce products responsibly – both for people and the environment. That's why most JUNA products are made from 100% organic cotton, which is both OEKO-TEX® labelled and GOTS-certified – created with the intention of being sensual, comfortable and responsibly produced, so that you can rest easy every night with a clear conscience. 
Make life more beautiful, softer, colourful and fun
JUNA is all about the joy of surrounding yourself with textiles that make life more beautiful, soft, colourful and fun. Take for example Bæk&Bølge, JUNA's modern bed linen classic with roots back in an old, classic style of weaving. The iconic seersucker quality of this organic series gives you a great night's sleep. The design is continually updated with new on-trend colours, which are beautifully and creatively incorporated into the Nordic interior design, creating a fun contrast to the whites and greys that we often surround ourselves with.
Peace and balance. Play and joy
Responsibility is important. Care is great. But you also need fun. So even though JUNA's products are based on serious concepts, they have a cheerful and informal style that gives you sweet dreams. Since its foundation in 1972, JUNA has embraced play and creativity, and over the years the brand has remained focused on creating lifestyle products that remain relevant and are used regularly. With JUNA, you will therefore always find that good textile craftsmanship is mixed and matched into new and surprising looks across materials and trends.
JUNA has been part of the Rosendahl Design Group since 2016. and thanks to its continued focus on a positive and playful interpretation of current fashion trends, JUNA has, in its own unique and creative way, sharpened its profile and cemented its position as one of the market's leading textile brands. The entire JUNA philosophy of high quality and attention to detail has also been preserved. Every year, season after season, the fundamental values that have built loyal bonds with JUNA customers since 1972 have remained in place.
This special combination of creative anchoring and continuously renewing iconic designs is what today makes JUNA a commited and visionary Danish brand with strong Danish roots. JUNA makes modern and durable textiles of the highest quality, inspired by the endless colours, emotions and unique tranquility we experience in the nature around us. This means that when you bring JUNA into your home, you will get a sense of balance and nature, with a hint of big dreams. Each JUNA product tells its own story with its own pattern, colour and material choice, where every inch of the design is inspired by the richness of nature.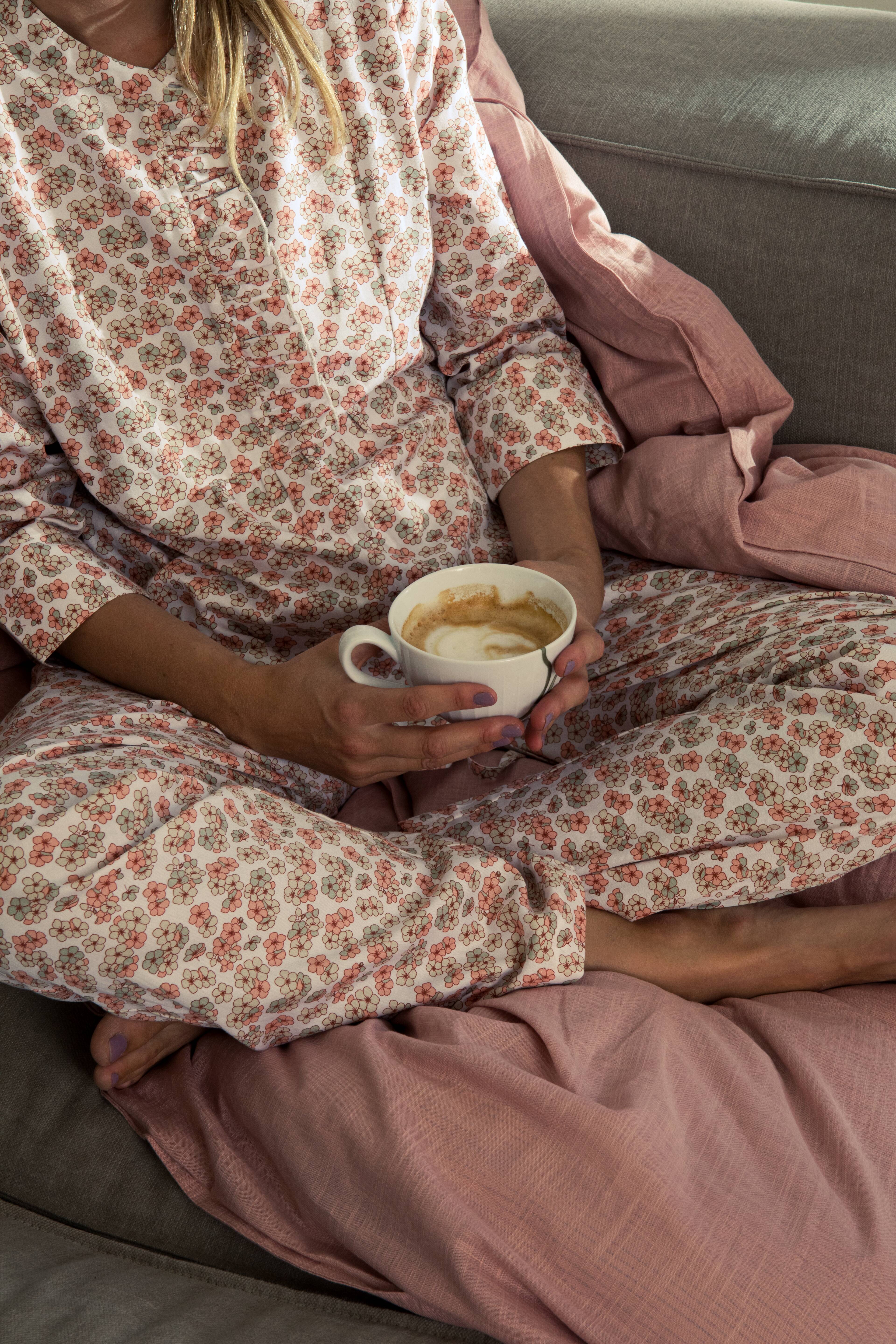 Combining traditions with contemporary design
Every day, JUNA works on home furnishing trends for the following seasons in order to combine tradition with contemporary design. The resulting designs are therefore durable and bring a sense of presence. Responsibility and honest values are a constant, but the designs are also fun and beautiful and inspire sweet dreams.
Delivery within 2–6 business days

Free shipping on orders from € 85

Extended right of return until January 23, 2024

Free gift wrapping with purchases from € 80
JUNA is part of Rosendahl.com

We preserve and develop Danish design icons so that both present and future products can be part of the brands that have helped create our Danish design culture.