Viewing 15 of 15 products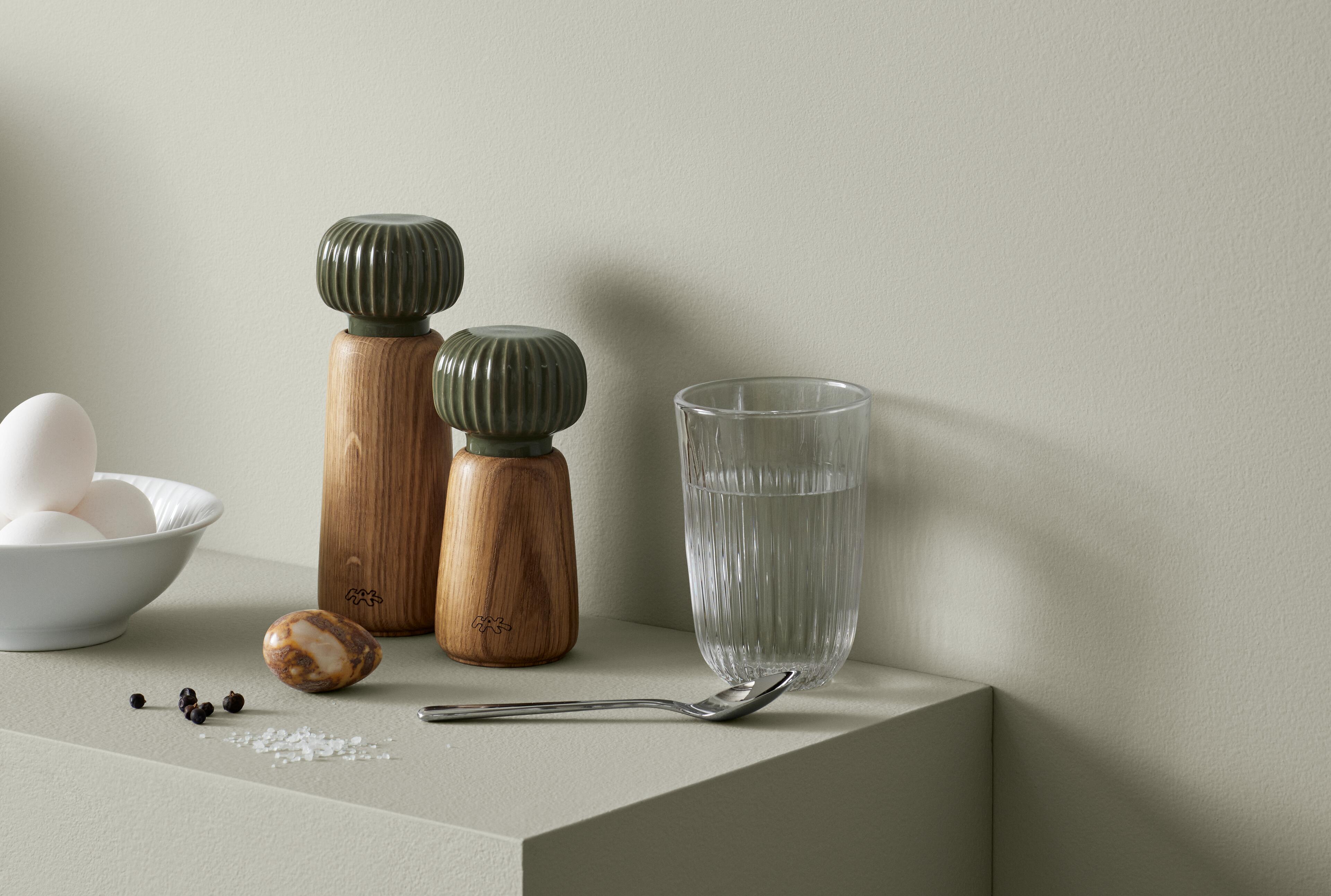 Make salt and pepper more stylish on the kitchen table or dinner table with Kähler salt and pepper mills.
Salt and pepper are indispensable spices on the table for everyday use, and especially when you have guests for dinner. Salt and pepper can help accentuate the taste of the lovely ingredients, and it can be the finishing touch to any well-prepared meal. And on the other hand, it can make the most delicious ingredients completely tasteless if they are not added. However, it's all a matter of taste when it comes to the amounts of salt and pepper each person prefers, and what can be a suitable amount of salt for one person can be inedible for another, while for some, pepper is seen as an extra small refining of the food, others can experience it as strong and unpleasant on the taste buds. By placing Kähler salt and pepper mills on the table, you make it easy for your family, friends or other guests to achieve the exact seasoning they want in a meal.
But seasoning doesn't just take place at the table. Even in the kitchen, salt and pepper mills are faithful companions, and it's always nice to have them handy. Of course, this is especially true in the salt-loving kitchen. Both the aesthetics and functionality of the salt and pepper mills are therefore very important – whether on the kitchen table or the dinner table. 
Kähler's salt and pepper mills are part of the iconic Hammershøi series, which consists of a large selection of products, and common to them, all are the distinctive grooves that all the products in the series have. These grooves can also be found on the elegant porcelain handle at the top of the mills. The rest of the body of the salt and pepper set consists of oiled oak. This gives the salt and pepper mills a natural and completely unique look that is sure to decorate any kitchen table or dinner table.
The Kähler brand began in 1839, and the handmade design traditions that have been developed since represent a modern and sensual tale of design, where everyone is welcome. Kähler is associated with a heritage of innovative glazes, creative designs and distinctive artistic collaborations.
Kähler is based on a long tradition of artistic collaborations and craft traditions and was founded in 1839 when Herman Kähler opened a ceramics workshop in Næstved. However, it was only when his son, Herman A. Kähler, joined the workshop that Kähler became a truly world-renowned brand for his unique designs and artistic ceramics.
Since its foundation more than 180 years ago, Kähler has been known for its classic handmade design traditions. And the legacy continues to this day as Kähler still creates powerful impressions of the present built on the past.
Decorate your kitchen and dining table with the beautiful, elegant, historic and stylish Kähler salt and pepper mills. The porcelain knobs come in different colours, so you can add them to the kitchen range that suits you best.