Viewing 14 of 14 products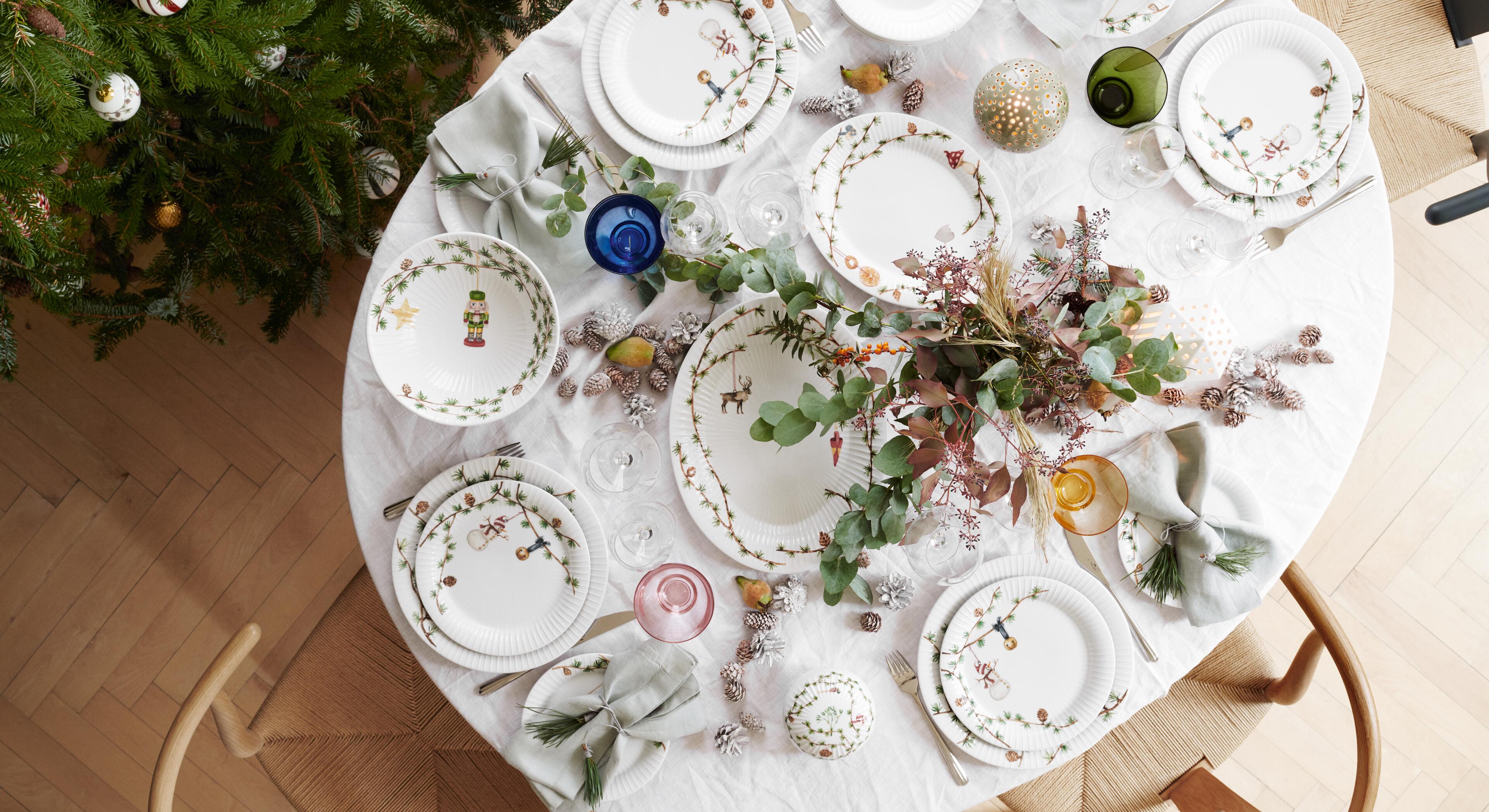 Make Christmas complete with a Kähler Christmas service.
Gather your family for a cosy Christmas dinner and set the table with Hammershøi's beautiful and nostalgic Christmas dinner service. With a beautiful tablecloth, Kähler's Christmas dinner service and cosy Christmas decorations, you've got the Christmas table setting all wrapped up and ready to impress. Christmas is undoubtedly the cosiest holiday we have in Denmark. We associate it with hygge, and we get together with those we love. We love the cosy atmosphere, the sense of giving and togetherness with those we love. We go that extra mile for each other, and we see, talk to or send a thought to those we don't often see. We give each other gifts and send kind words along the way, and we bake cookies and drink mulled wine. And we gather with our families and friends for Christmas parties and dinners – and of course this requires a complete table setting with a beautiful and nostalgic Christmas service in Danish design from Kähler.  
Impress your guests at the Christmas dinner with a complete table setting with the Hammershøi Christmas dinner service. This series consists of the classic Hammershøi dinner service, which comes in classic white porcelain and with the distinctive grooves, and the Christmas service has also been decorated with beautiful and magical illustrations that evoke Christmas in the olden days. The Hammershøi Christmas series also includes more than 30 different products for the table, kitchen and home. Find plates, mugs, table plates, bonbonnieres, vases, Christmas tablecloths, Christmas decorations and much more. In other words, you have ample opportunity to create a completely perfect table for your guests at Christmas, and as mentioned, you can continue the common theme throughout your home with Hammershøi Christmas baubles, candlesticks, vases, Advent candles and many other things for the home.
Kähler is part of the Rosendahl Design Group – a family of design icons that can withstand endless use and admiration. So you can bring out your Christmas service year after year, and if you look after it you can pass it on to the next generation. The Kähler story began in 1839, and the handmade design traditions that have been developed since represent a modern and sensual tale of design, where everyone is welcome. Kähler is associated with a heritage of innovative glazes, creative designs and distinctive artistic collaborations. Kähler builds on a long tradition of artistic collaborations and craft traditions and was founded in 1839 when Herman Kähler opened a ceramics workshop in Næstved. However, it was only when his son, Herman A. Kähler, joined the workshop that Kähler became a truly world-renowned brand for his unique designs and artistic ceramics. Kähler's DNA is also evident in the Christmas service, which is made of high-quality ceramics, is Danish design of the highest class, and the illustrations are made in collaboration with artists such as Hans-Christian Bauer and Rikke Jacobsen.