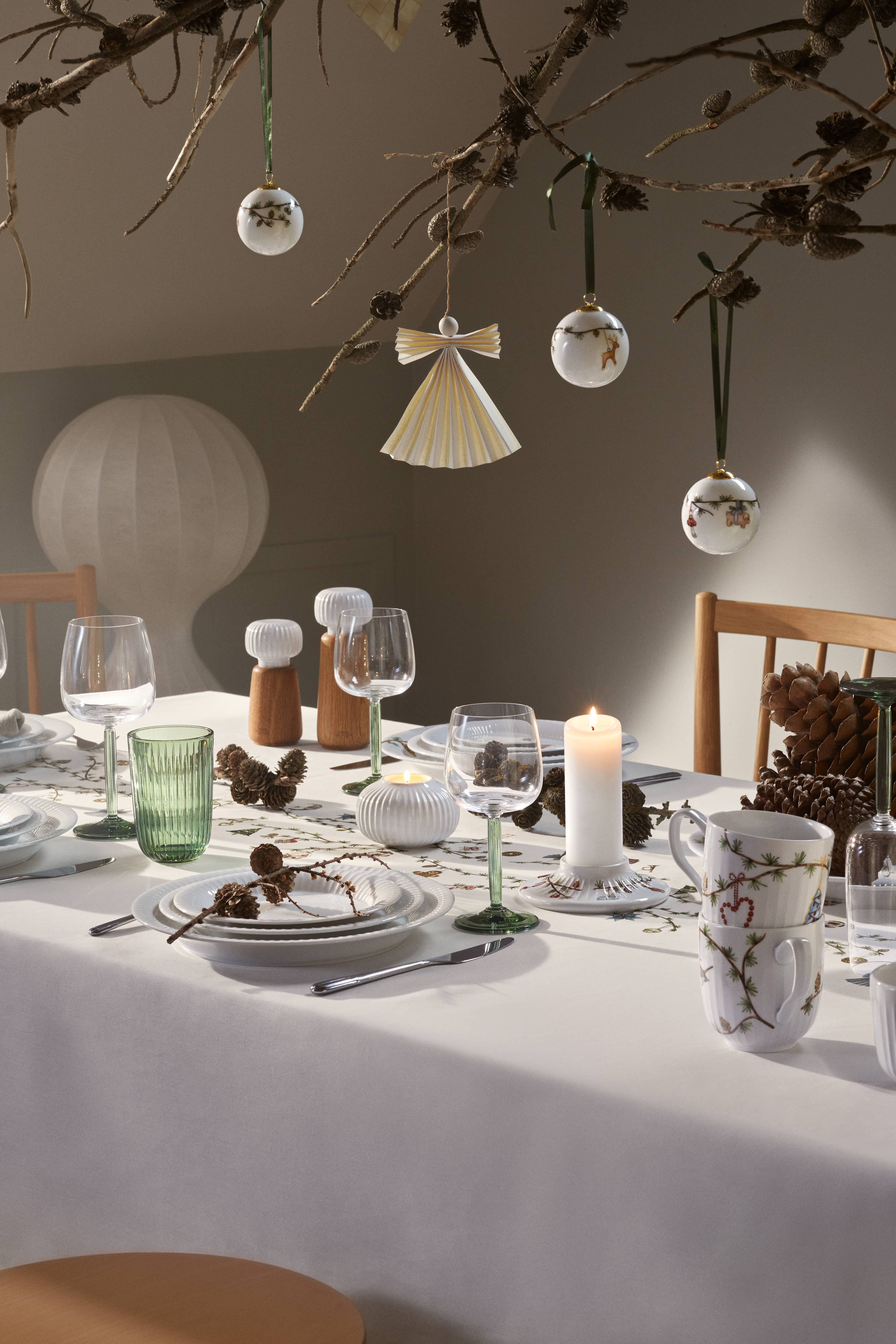 Kähler
Hammershøi Christmas
Hammershøi Christmas is a classic and modern Christmas series that appeals to everyone whether you're mad about Christmas or mad about design. The classic Hammershøi service truly epitomises Kähler's handmade design traditions. And in the hands of artist Rikke Jacobsen, the Hammershøi series has been infused with a touch of Christmas magic from the snow-covered and enigmatic world of winter forests, inspired by both botanical and delicate contrasting compositions.
Read more about the designer behind
Rikke Jacobsen
Rikke Jacobsen is a Danish contemporary artist and ceramic designer who, with a special naturalistic and poetic touch, masters the simplicity of details in her often experimental and modern design. She has a strong sense of Scandinavian design tradition and identity, and has expanded her skills as a ceramic designer with a degree in design from Central Saint Martins College of Art and Design in London.
Read more here
Delivery within 2–6 business days

Free shipping on orders from € 85

Free gift wrapping with purchases from € 80
Kähler is part of Rosendahl.com

We preserve and develop Danish design icons so that both present and future products can be part of the brands that have helped create our Danish design culture.