GIFT FOR YOU
Description
Product details
Shipping and returns
Gift Wrapping
Get a Christmas bowl when you spend a minimum of 95 €.
Right now you get an evocative Christmas bowl from Kähler's Hammershøi Christmas series as a gift when you spend at least 95 €. The Christmas bowl is a special edition. Worth 29,95 €
The offer is valid until 20 December 2023 inclusive or while stocks last. Cannot be combined with other discount codes.

Kay Bojesen
Wooden figures
The series of wooden figures is based on Kay Bojesen's basic idea that toys should be simple, solid and inspire play. Kay Bojesen also worked based on the philosophy that wood only comes to life when it gets a story – a philosophy that was consistent with all his figures. That foundation and Kay Bojesen's unique talent has turned his magical world of Wooden FIgures into beloved classics and design icons that will last for decades to come.

Kay Bojesen is one of the big Danish designers. He was able to turn wood into original stories like no other. He had a knack for bringing the wood to life. Or as he put it: "Making the line smile". And the lines certainly smile in each of the Wooden Animals – which have all become iconic.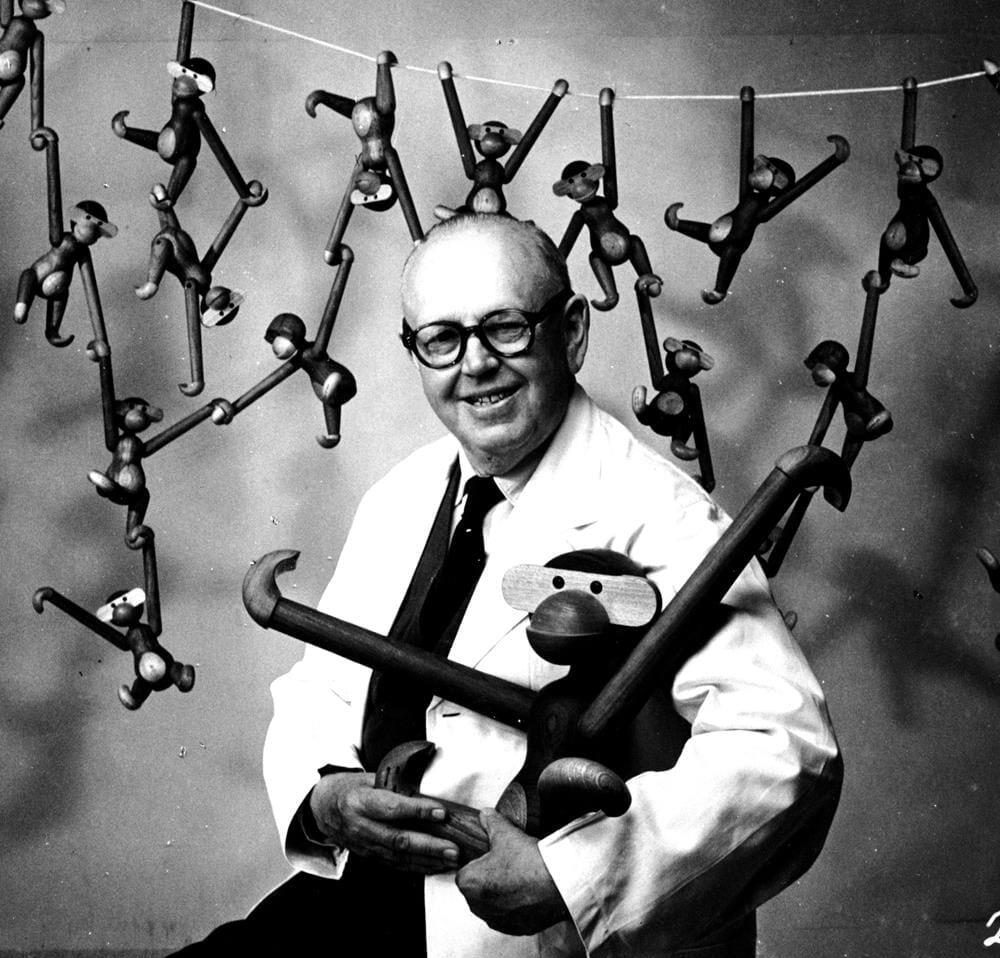 Original stories in wood
The
Kay Bojesen story
When the Kay Bojesen brand was founded back in 1932, it marked the start of a story about a craftsman with a great sense of humour and plenty of curiosity. Kay Bojesen created his animals and figures based on the philosophy that good design should be accessible to everyone, and over time Kay Bojesen has become synonymous with original Danish design.
Read more about Kay Bojesen
Delivery within 2–6 business days

Free shipping on orders from € 85

Extended right of return until January 23, 2024

Free gift wrapping with purchases from € 80
Kay Bojesen is part of Rosendahl.com

We preserve and develop Danish design icons so that both present and future products can be part of the brands that have helped create our Danish design culture.