Description
Product details
Shipping and returns
Gift Wrapping
FSC®
The Menageri Salad Server Set from Kay Bojesen is produced from FSC®-certified oak. The beautiful wood adds a soft, neutral look to this cutlery set, which is ideal for everyday use and festive occasions, and gives your dish personality. The food-grade wood is oiled. Here, you have salad servers with long-term durability that can be used over and over again. Menageri was designed in the 1940s. During this period, Kay Bojesen began manufacturing exquisite wooden products for household use. His products enjoyed overnight success – including these fine salad servers.
The Menageri series comprises beautiful everyday objects, often made of luxury-class oak and ideal for the table setting. The elegant and luxurious series was designed by Kay Bojesen in the 1940s and is his addition to the chaos of fixed rituals and spontaneous moments that arise in every household where we season, oil, serve and eat. Like Kay Bojesen's iconic wooden figures in Menageri feature organic shapes and a handcrafted finish that makes them round and pleasant to the touch. 
You may also be interested in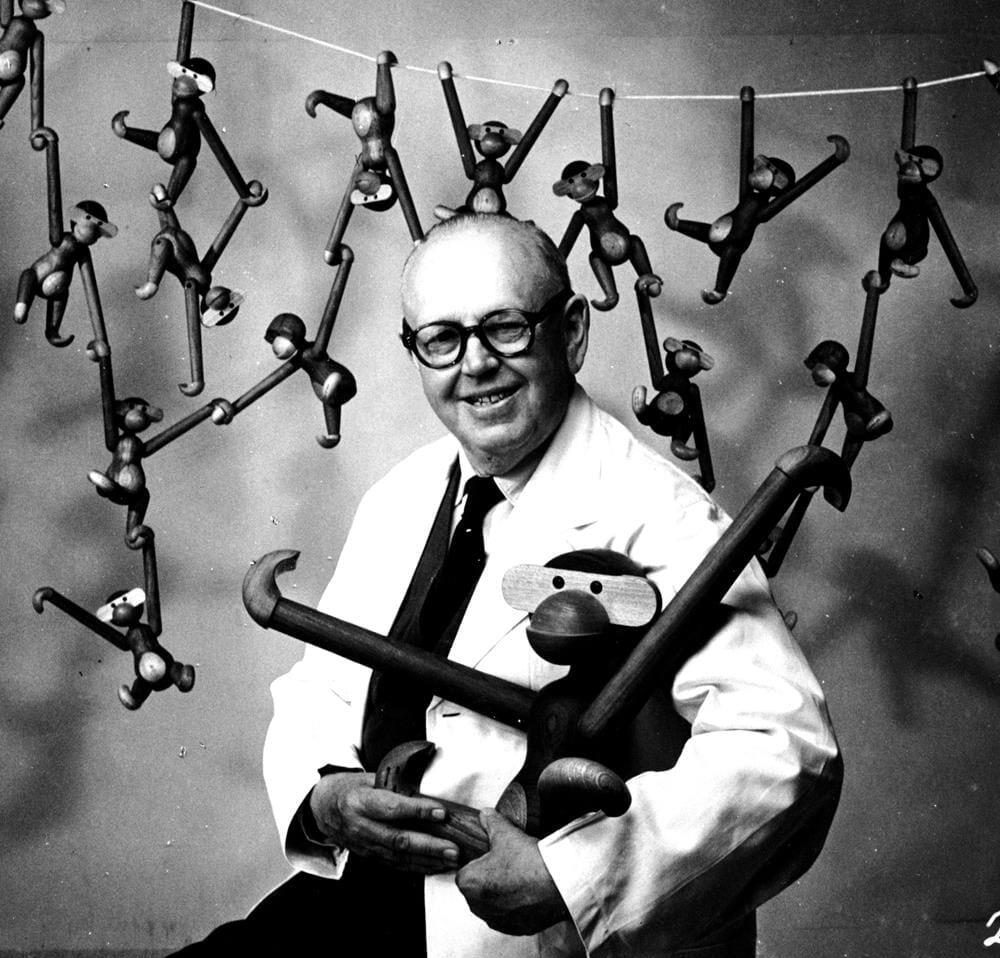 Original stories in wood
The
Kay Bojesen story
When the Kay Bojesen brand was founded back in 1932, it marked the start of a story about a craftsman with a great sense of humour and plenty of curiosity. Kay Bojesen created his animals and figures based on the philosophy that good design should be accessible to everyone, and over time Kay Bojesen has become synonymous with original Danish design.
Read more about Kay Bojesen
Delivery within 2–6 business days

Free shipping on orders from € 85

Free gift wrapping with purchases from € 80
Kay Bojesen is part of Rosendahl.com

We preserve and develop Danish design icons so that both present and future products can be part of the brands that have helped create our Danish design culture.