Viewing 13 of 13 products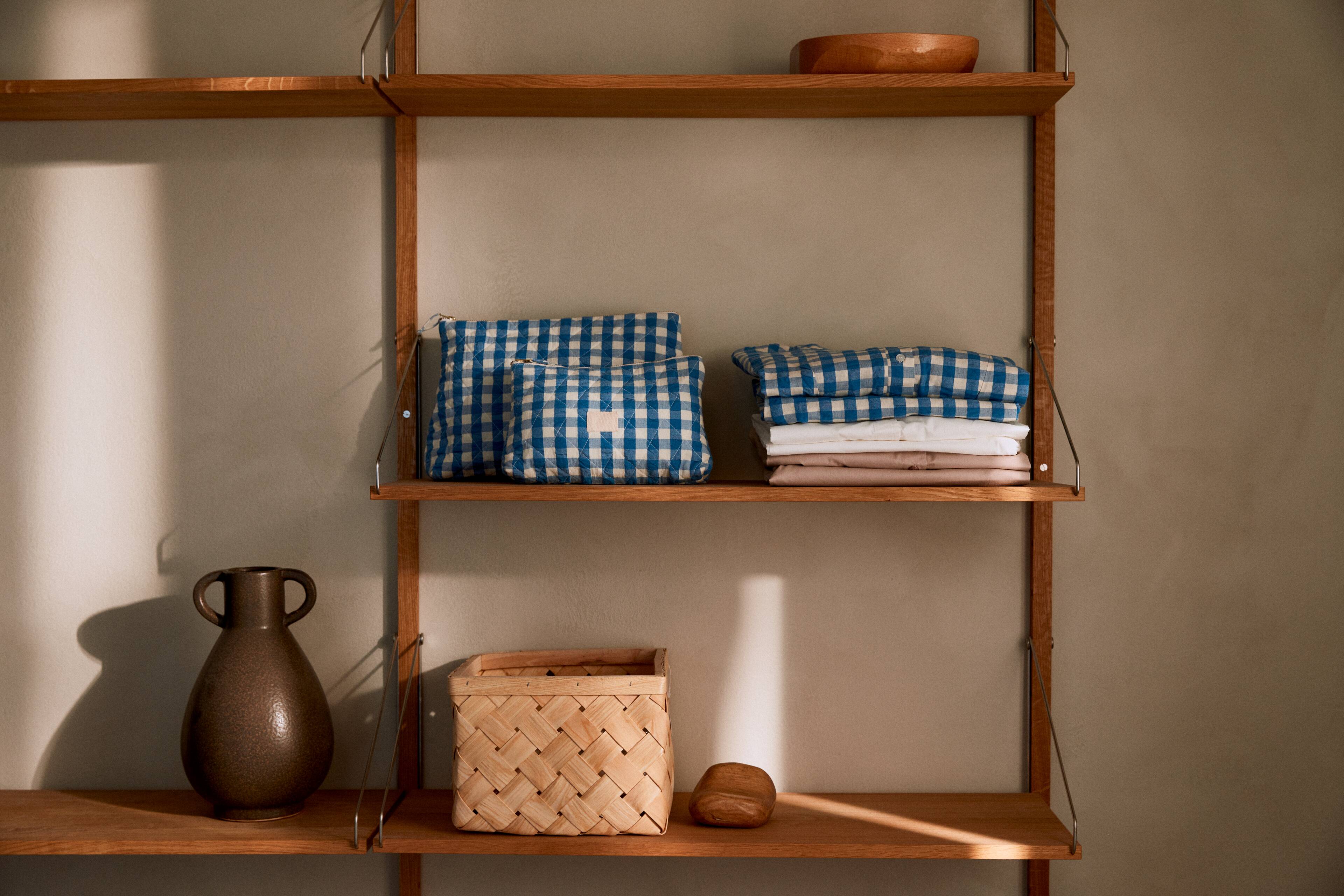 Bags & toiletry bags
First and foremost, a bag exists to store your things, but it also completes your look. So naturally, it's best if it has a beautiful and style-conscious design. For many women, the bag is a faithful friend that follows you everywhere. If you need a new one for your collection, you'll find an inspiring selection of toiletry pouches, tote bags and shoppers in decorative colours and materials on this page.


Bags from Rosendahl.com
At Rosendahl.com you can find bags for a variety of needs. Our fabric bags range from large to small and are made of different materials, which you can choose according to your personal taste. We have both plain and patterned bags in our range, so take a look around this page to find just the right one for you and your needs.
Our bags are created with functionality in mind, which means that you can use them for a wealth of different things. For example, our toiletry bag is great for storing make-up and other beauty products, but you can also use it as a sleeve for your iPad. The soft, quilted fabric makes it particularly useful for protecting your belongings. The same goes for our shopper bag, which has become very popular for both shopping and as a work bag. It's big enough to carry your work computer, a bottle of water, and other essential work items – and it's more fun to carry around than the standard leather laptop bags many companies provide for you to take your computer home in. This design gives you a unique look as well as the opportunity to use the bag for other things.  


Choose the right bag
When you need to find the right bag, it's a good idea to start by considering your needs. What do you need your new bag for and what should fit in it? If you need it for everyday use for small items such as your wallet, keys and mobile phone, it's important that there are compartments in the bag so that you can store them safely. Both in terms of not breaking them and not dropping them. The material is another important factor in finding the best bag for your needs. Naturally, it should also be comfortable to wear, so you want it to have a good strap and details like zips or buttons if you need it to store small things such as make-up, toothbrush and creams. 


Toiletry bags
Need a new toiletry bag? Our toiletry bags are elegant and functional, with plenty of space for everything you need from toiletries to travel. The bags from Juna come in several different colours in a quilted design that's soft and padded, so that your things are protected. They open with a zip with a puller, so you can easily open and close your bag when you need something from it. They are relatively large in size, so you can store many things in your toiletry bag, from a toothbrush to beauty products, jewellery and hair accessories. When you're not using it as a toiletry bag, it's ideal to use as a cover for your iPad or other things that you don't want to get scratched.


JUNA shopping net bags
Looking for a shopping net bag to carry your everyday essentials in or to take to the supermarket? Perhaps you want a better alternative to plastic bags, so that you don't burden the environment more than necessary? The popular Juna shopping bag is ready for the job with its spacious size. One particularly nice detail is that the bag is made in a local sewing workshop in Denmark, where our towels with small imperfections have been given a new lease of life as stylish bags. The bag is ideal for shopping or as a work bag, but it can also be taken to the beach when you need storage for towels, sunscreen, sunglasses and an extra set of clothes.