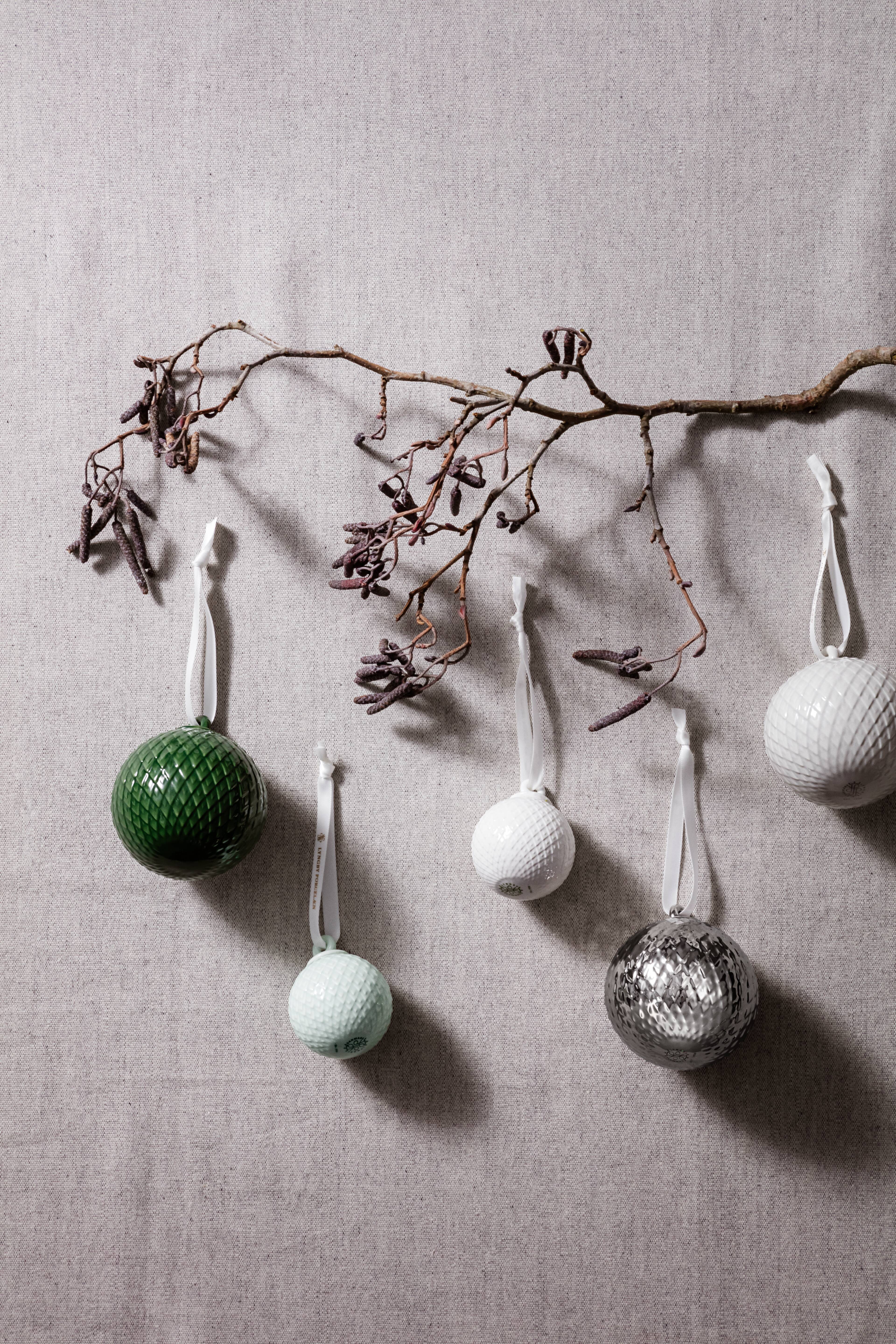 Beautiful home decoration
Ornaments and decorations help make your home look more cosy and personal. This applies both when decorating for Christmas with Christmas baubles and elves, and for Easter when the yellow and white spring colours adorn the living room. It often takes just a little bit to make a difference. Home decorations enable you to amplify the cosiness while adding a personal touch to your interior design. Find inspiration on our page and find your favourites among our decorations.


Stylish home decoration
At Rosendahl.com we have gathered decorations in different designs. Of course, when you decorate your home, it should be in a lovely, elegant style. However, the style of your interior design can vary greatly. There should ideally be a common thread between your existing interior, your interior design and the decorations you're putting up. Therefore, it's about finding the kind of decoration that is best suited to your personality and style. The different designs you find on this site give you the opportunity to choose between iconic items that can decorate your home on an everyday basis, as well as for parties and seasonal holidays. We have something for everyone, whether you're into classic, minimalistic or colourful designs, or something completely different.


Beautiful designs
Here you'll find perfect interior design elements that suit both the modern and the more classic home. With these designs it is easy to create personal interior decor full of personality and Nordic simplicity. The stylish elements and colours are made to complement each other and can also be easily combined with other decorations. Whether you prefer to keep your interior simple, or you prefer to decorate with ornamental objects and small knick-knacks, you're sure to find both popular and elegant decorations that complete your home decor.
Our designs and home decorations enable everyone to decorate their homes with timeless classics and new, modern designs of high quality. You'll find ornaments and decorations for Christmas, Easter and everyday life, which add the finishing touch by adding cosiness and personality to your interior design. Decorations not only help to create a good atmosphere, but they also serve as a good conversation subject. Whether you're looking for some decorations and want to decorate your living room or kitchen, or you're looking for baubles, bonbonnieres or perhaps a flower bowl for your garden's wildflowers, you're sure to find it here. 


Enhance your personal style
If you want to add a more personal touch to your interior design, then interior decoration and beautiful ornaments can be a great solution. Use tablecloths, cushions and throws to make your living room full of style and personality. Use soft textiles to create the perfect setting for cosiness and relaxation, and enjoy your living room even more. When choosing decorative elements for your home, it 's a good idea to consider whether they go well with the rest of the house. Are you into colourful designs or do you prefer more subdued colours that are easier to combine? Dark or light colours? And should it be minimalistic, or can the look have a playful edge? Once you've decided that, you'll find it easier to choose when it comes to colours and designs. 


Seasonal home decorations
Most of us look forward to December, when we can decorate our homes with atmospheric Christmas decorations. Glittering fairy lights, a Christmas tree and pretty decorative baubles are inviting elements that help make the dark winter time and the days leading up to Christmas a little shorter and a little easier to get through. We offer a wide range of beautiful designs that will work wonders when you want to create a very special atmosphere that exudes cosiness and good quality.


Decorative baubles for all year round
Sometimes it can feel there are long periods between the special occasions and reasons for decorating your home. Fortunately, our decorations can easily function as decorative objects in everyday life without having to wait for a special occasion. Our baubles are designed to embellish a Christmas tree, but also make a beautiful hanging pendant on various branches taken from different seasons. In addition, you'll find classic baubles from Lyngby, which are perfect for Christmas decorations on the tree and around a cosy living room, but they can also be used for Easter decorations or for timeless enjoyment all year round. You can choose to use them as decorations on your Christmas tree, on branches in a vase or as hanging decorations in the window. You can use the baubles on their own, or you can mix and match them with other decorative baubles in different colours to create the look you're dreaming of. Hang baubles up all year round and enjoy the simple and timeless design again and again, year after year. A personal interior design is completed with ornamental objects and decorative items, and you can find inspiration for decorating your home here.


Decoration for the living room
The living room is perhaps the place in the house where we spend the most time. This is where we enjoy a good book on the sofa, watch TV with the children and relax after a long working week. Because we spend so much time in the living room, it's also a room that most people want spend more effort decorating than other rooms. You can hang the timeless decorative baubles here to create a cosy and lively atmosphere. You can also create your own arrangement and let your imagination run wild with a flower bowl from Holmegaard. The bowls are designed for flowers, bulbs and plantings, but are of course just as suitable as an ordinary bowl for fruit, cookies and Easter eggs. However you decide to use them, they'll provide ample space to let your flowers and imagination run wild. 
Another unique decoration for your living room and other rooms in your home is the bonbonniere. An imaginative object that, like a small treasure chest, hides all kinds of delights, from sweet treats to potpourri, as well as more practical things like keys and jewellery. There is something adventurous and exciting about a bonbonniere, which is why it is as still as popular as it was 100 years ago. You can find storage jars and other decorations in our selection here. Explore and find inspiration to add a personal touch to your interior design.


A beautiful and original gift idea
Need a gift for a special occasion? Perhaps you are going to a Christmas party and would like to bring a small host gift, or you have been invited to a work anniversary and are looking for a thoughtful gift that will delight your colleague. Decorations for the home often boil down to personal taste and style, but our designs are timeless classics that will delight most hearts and homes. You might like to buy a decorative gift and give it to a dear friend. This helps to add a little colour to the home without stealing all the attention in the room, and there are plenty of ways you can mix and match all the different products from our brands. It makes a wonderful gift if you're looking for a gift idea and want to make someone you care about happy.


Find beautiful decorations at Rosendahl.com
At Rosendahl.com we have a large selection of home accessories and decorations. If you need inspiration for decorating or renewing your living room, we're ready to help. Whether you're looking for a new sofa cushion or a lovely throw, we have something for everyone. You can use home textiles to add extra personality to your interior design and highlight your great style. Colours and material choices say more about you than you think – that's why the majority of our products are also OEKO-TEX® certified, so you can be sure of avoiding dangerous chemicals. Go exploring among our different collections and treat yourself or someone you love to your favourite items. In our universe, only your imagination sets the limits for how you can combine colours, materials and ranges. This allows you to create your very own style and tell a story with the ornament you have decorated your home with. You can explore our range with confidence – we look forward to seeing which products are your favourites. If you order online from our webshop, we will process your order on the following working day and ship it as soon as possible, so that you receive it within 2 working days.