Description
Product details
Shipping and returns
Gift Wrapping
The Colore collection beautifully reinterprets the craftsmanship and decoration techniques that have been developed for decades at Kähler's old pottery workshop. The collection has soul and many charming details full of life and atmosphere. The centerpiece of the series is the large ceramic Dish that comes in a yellow color and differs from the other parts of the series by having an inner hand-painted spiral that mirrors the circular shapes of the grooves adoring the outside of the dish. Since the spiral is hand-painted, it can vary in expression. The yellow glaze (Saffron yellow) is inspired by the glossy uranium yellow glaze that Kähler used in the 1830s. Colore has been given an updated yellow glaze, which creates a vibrant surface that elegantly highlights the sensual details and shapes of the collection. The large dish is perfect for sharing-size servings of salads – or simply as a decorative and eye-catching element in the interior.
GETTING TOGETHER TO CELEBRATE
THE AUTHENTIC FOOD EXPERIENCE
The Colore range was created with inspiration from Kähler's proud craft traditions, and inspired by the people who created bowls, mugs and plates in Kähler's old pottery workshop in Kindhestegade in Næstved.

Ceramists always add a personal touch to the material they process, and on the old one-of-a-kind pieces from Kähler you can clearly see traces and markings from the hands behind the creative design. You can see and feel that there is a person behind the scenes who has made an effort, and this feeling has inspired the sensuous and tactile design of Colore.
Read more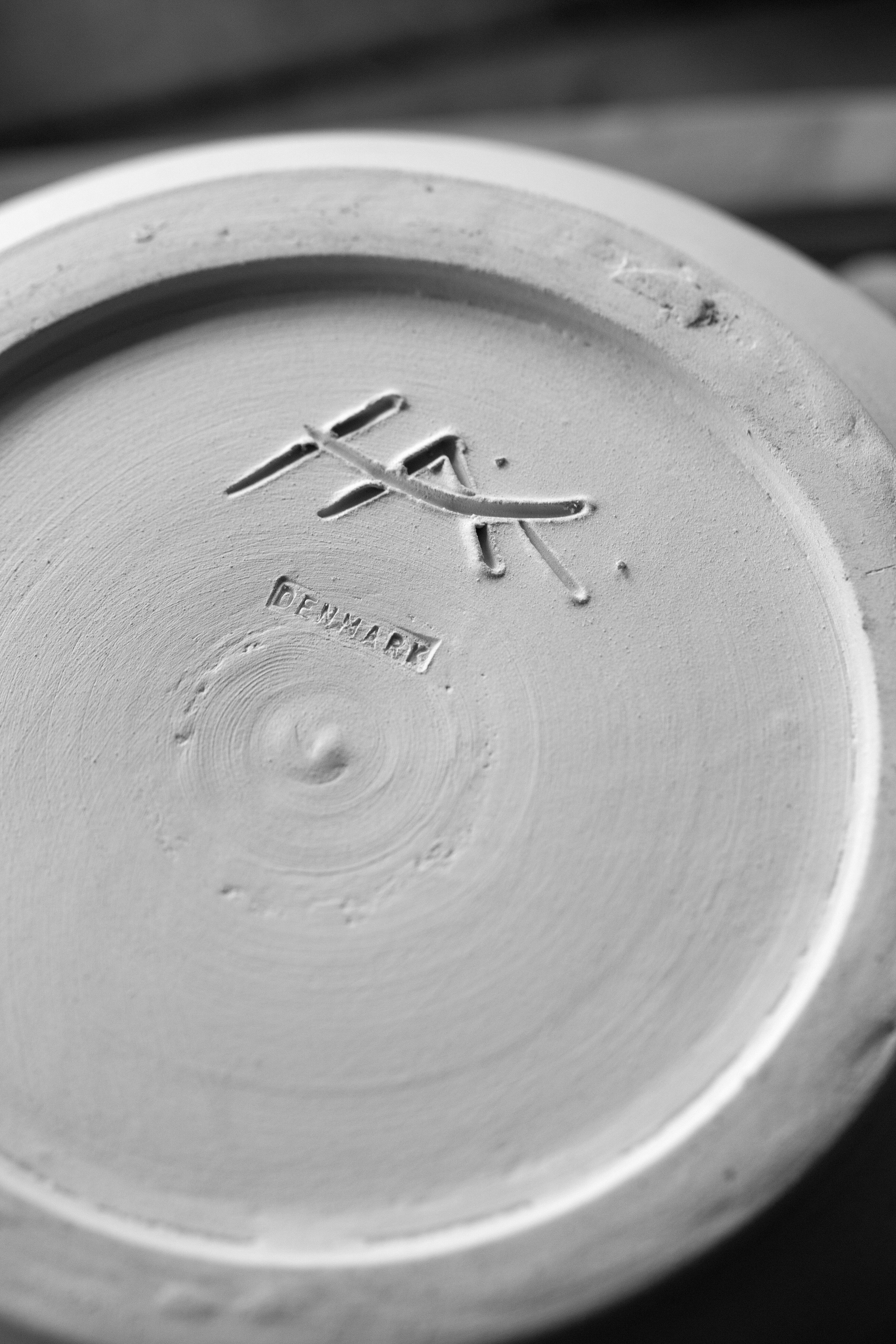 A unique design adventure that began in 1839

The story of Kähler begins as early as 1839, when the Dutch potter Herman J. Kähler opens a small ceramics workshop in Næstved and turns the first Kähler vase. It marks the start of a unique design adventure that will one day resonate around the world. However, it is only when his son Herman A. Kähler takes over the famous workshop in 1875 that the ceramic adventure really begins.
Read more about Kähler
Delivery within 2–6 business days

Free shipping on orders from € 85

Free gift wrapping with purchases from € 80
Kähler is part of Rosendahl.com

We preserve and develop Danish design icons so that both present and future products can be part of the brands that have helped create our Danish design culture.