Description
Product details
Shipping and returns
Gift Wrapping
FSC®
Meet the middle child in the monkey troop by Kay Bojesen. So far, the monkey family has comprised the famous and much-loved monkey measuring 20 cm and a voluminous older brother measuring 46 cm. Now the middle monkey brother measuring 28 cm has been born. Just like his younger and older brothers, the middle brother is handmade at a Danish workshop. The beloved monkey follows us from childhood to adulthood through all stages of life and is a popular gift idea for those we love. He will find his way onto wish and wedding lists as well as all other kinds of special occasion.
The Kay Bojesen monkey is a high-quality piece of craftsmanship that accompanies us from child to adult at every stage of our lives, and is also an incredibly popular gift for those you love. And with this cute figure, you don't just get classic Danish design from 1951.
You may also be interested in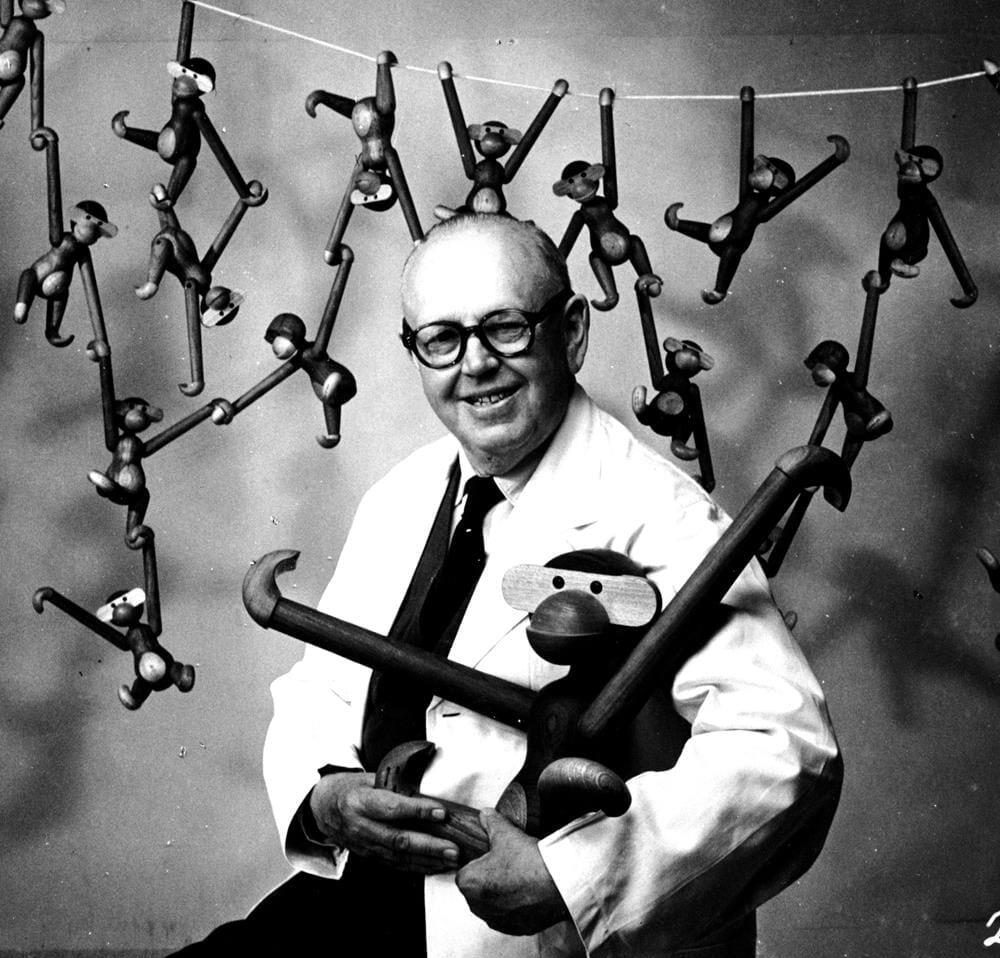 Original stories in wood
The
Kay Bojesen story
When the Kay Bojesen brand was founded back in 1932, it marked the start of a story about a craftsman with a great sense of humour and plenty of curiosity. Kay Bojesen created his animals and figures based on the philosophy that good design should be accessible to everyone, and over time Kay Bojesen has become synonymous with original Danish design.
Read more about Kay Bojesen
Delivery within 2–6 business days

Free shipping on orders from € 85

Free gift wrapping with purchases from € 80
Kay Bojesen is part of Rosendahl.com

We preserve and develop Danish design icons so that both present and future products can be part of the brands that have helped create our Danish design culture.