Description
Product details
Shipping and returns
Gift Wrapping
FSC®
Kay Bojesen's friendly Bear with open arms was born in 1952. The range includes a wealth of imaginative wooden toys and has a very special appeal for both children and adults. For christenings, birthdays, school leavers, anniversaries and weddings. A classic and a dear friend for life – from being a popular toy in the playroom to a much-loved design icon in a future home.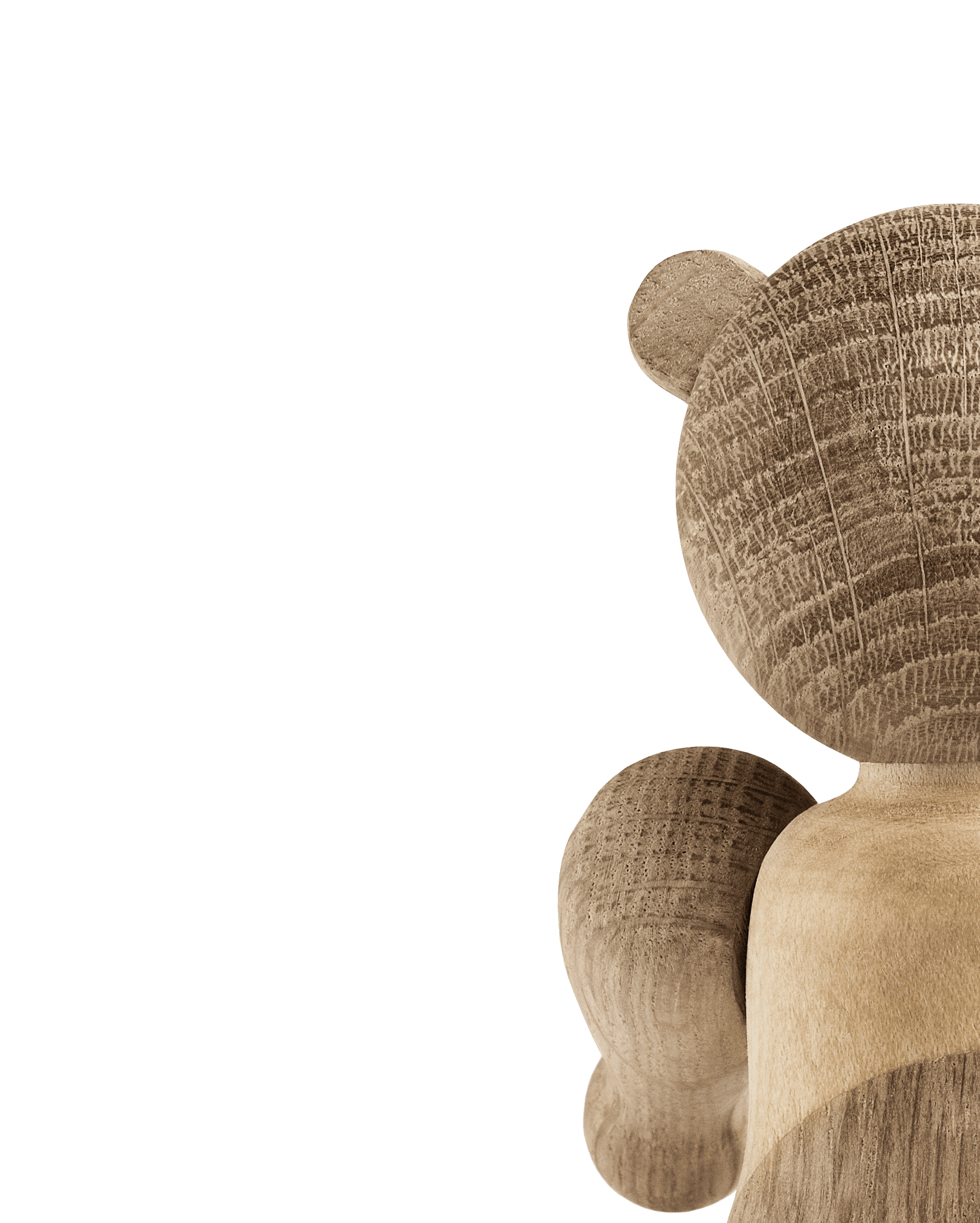 Bear small
Oak/Maple #39251
Material

Untreated oak, untreated maple

Size

Height 14.50 cm Width 9 cm Depth 6 cm

Product care

Series

Designer

Kay Bojesen Denmark

Item number

39251
You may also be interested in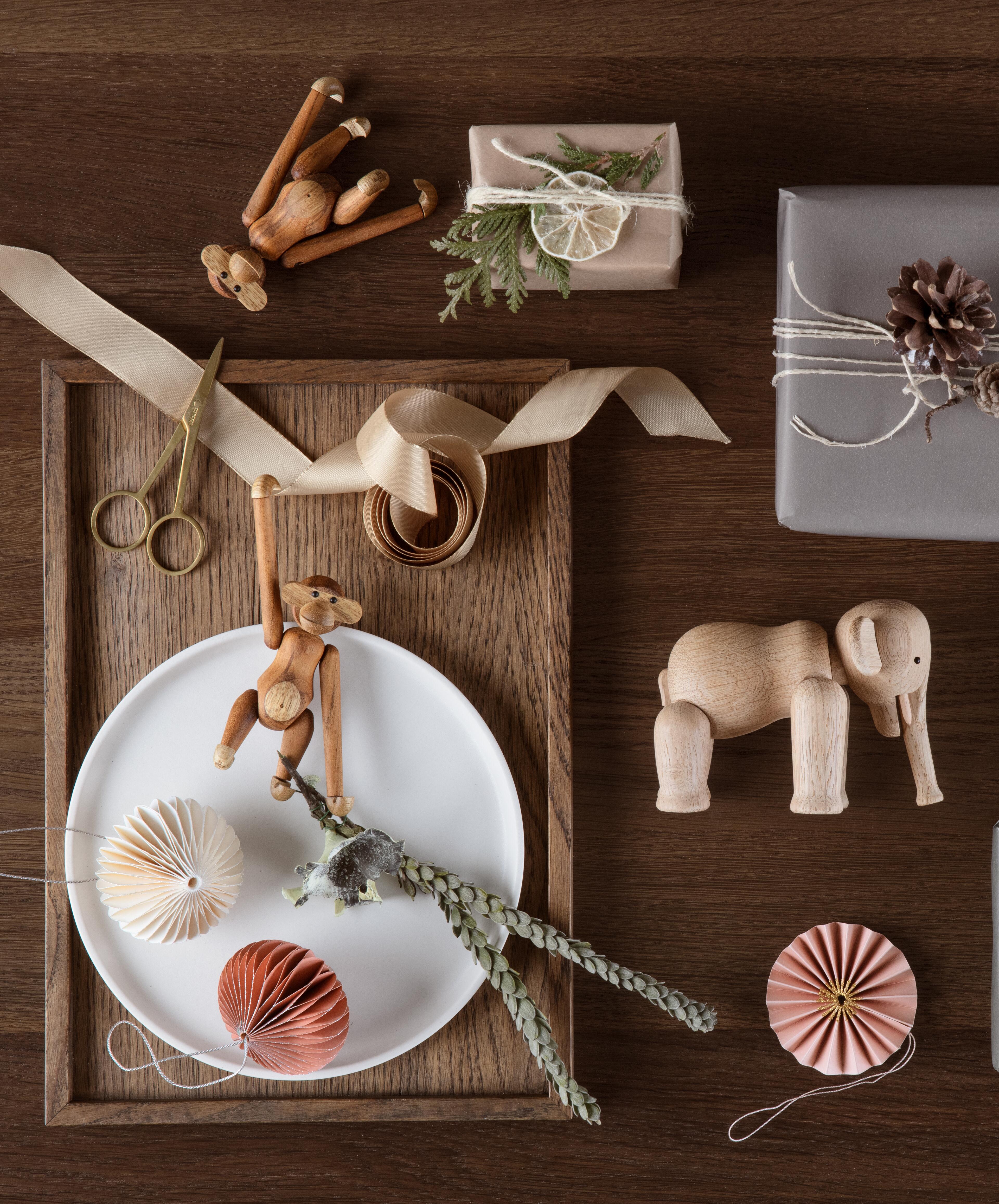 Kay Bojesen
Wooden animals
The Kay Bojesen Wooden Animals range consists of a beautiful and imaginative bunch of animals from tree monkeys to songbirds – all beloved design classics that quickly become part of the family and fit into any home. Kay Bojesen worked based on the philosophy that wood only comes to life when it gets a story – a philosophy that was consistent with all his figures. The combination of this concept and Kay Bojesen's unique talent turned his magical world of Wooden Figures and Animals into beloved classics and design icons that will last for decades to come.

Kay Bojesen is one of the big Danish designers. He was able to turn wood into original stories like no other. He had a knack for bringing the wood to life. Or as he put it: "Making the line smile". And the lines certainly smile in each of the Wooden Animals – which have all become iconic.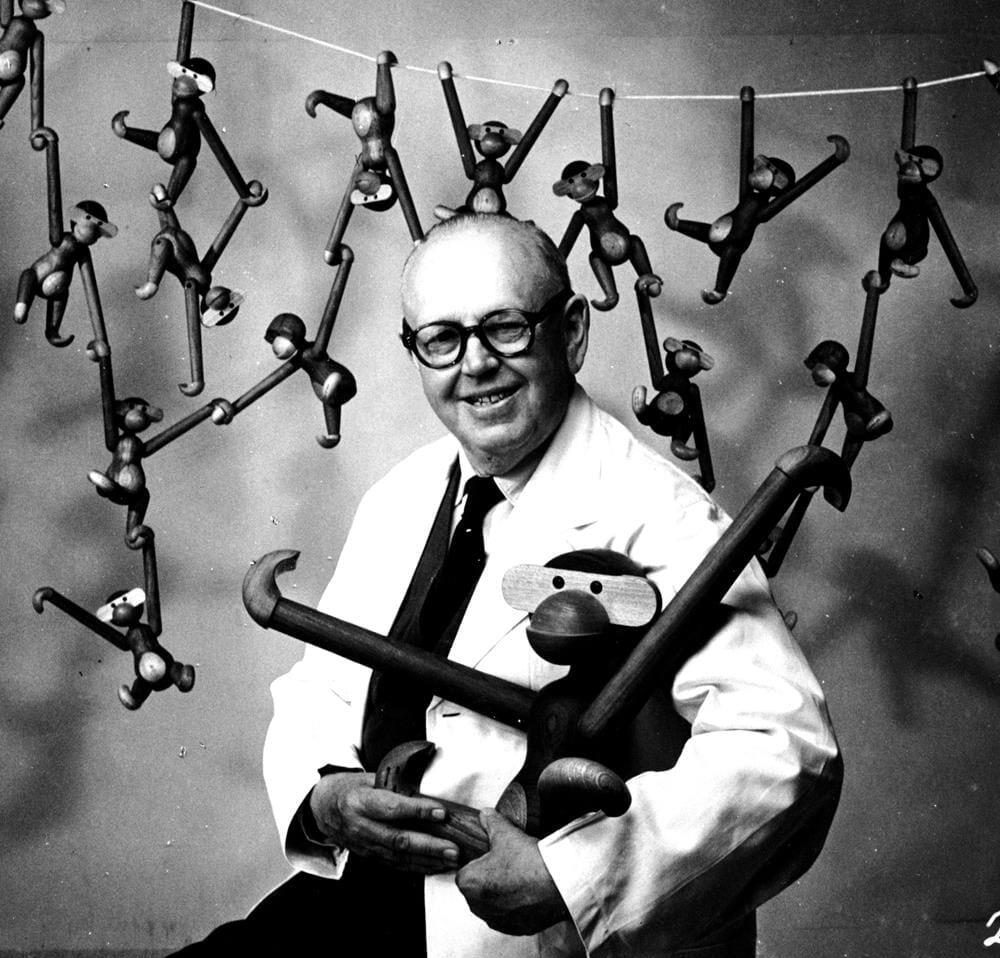 Original stories in wood
The
Kay Bojesen story
When the Kay Bojesen brand was founded back in 1932, it marked the start of a story about a craftsman with a great sense of humour and plenty of curiosity. Kay Bojesen created his animals and figures based on the philosophy that good design should be accessible to everyone, and over time Kay Bojesen has become synonymous with original Danish design.
Read more about Kay Bojesen
Delivery within 2–6 business days

Free shipping on orders from € 85

Free gift wrapping with purchases from € 80
Kay Bojesen is part of Rosendahl.com

We preserve and develop Danish design icons so that both present and future products can be part of the brands that have helped create our Danish design culture.