Description
Product details
Shipping and returns
Gift Wrapping
The Lyngby vase came on the market in the late 1930s in keeping with a style that valued elegant simplicity rather than excessive ornamentation. This styling is taken a step further in the design of the simple, stylish porcelain LP Fitting #1. In clear white, this handmade porcelain fitting is a simple and stylish way to create elegant lighting in any room. Supplied with a 3-metre white cable. Note: Bulb not included.
The signature design for Porcelænsfabrikken Danmark – Lyngby Porcelæn is the oblong vase with the iconic flutes, where minimalist and functionalist design is combined with classic craftsmanship and advanced production techniques. When the vase emerged back in the 1930s, there was a tradition of creating vases with ornamentation and decoration. So it attracted a lot of attention with its simple and very different expression, which was more reminiscent of classic pillars.
You may also be interested in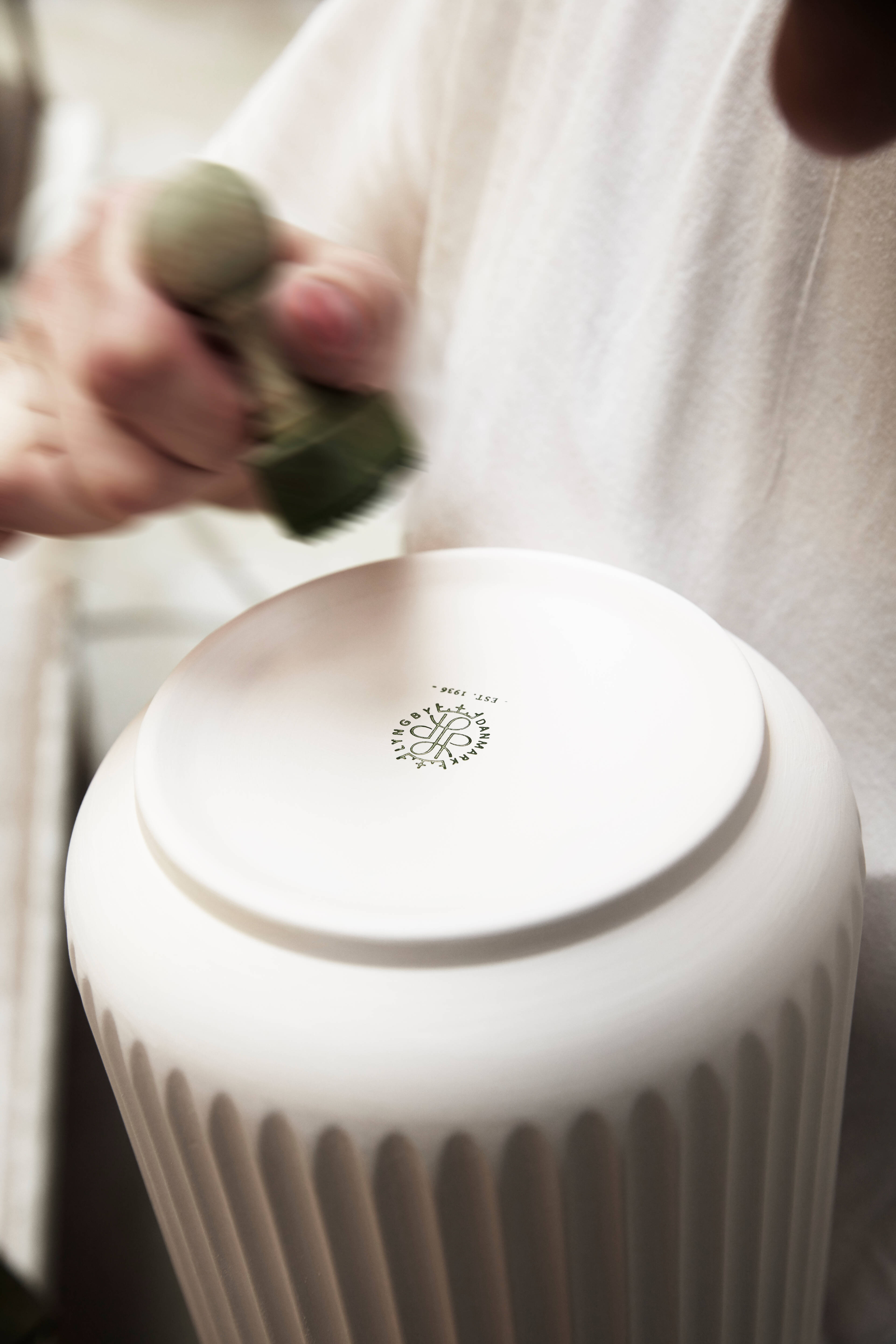 Lyngby Porcelæn– handmade design since 1936
The story behind
Lyngby Porcelæn
The Danish porcelain manufacturer – Lyngby Porcelæn was founded in Kongens Lyngby in Denmark in 1936 with the aim of producing porcelain tableware, vases and other decorative art of high-quality craftsmanship.

Until the 1920s, ornamentation and decoration dominated designs. The focus was more on how the porcelain was decorated, rather than the shape of the porcelain. But this changed over time, strongly influenced by the functionalist Bauhaus movement in Germany, and soon form and functionality became the preferred focal point instead of decorative elements.
Read more about Lyngby Porcelæn
Delivery within 2–6 business days

Free shipping on orders from € 85

Free gift wrapping with purchases from € 80
Lyngby Porcelæn is part of Rosendahl.com

We preserve and develop Danish design icons so that both present and future products can be part of the brands that have helped create our Danish design culture.