GIFT FOR YOU
Description
Product details
Shipping and returns
Gift Wrapping
Get a Christmas bowl when you spend a minimum of 95 €.
Right now you get an evocative Christmas bowl from Kähler's Hammershøi Christmas series as a gift when you spend at least 95 €. The Christmas bowl is a special edition. Worth 29,95 €
The offer is valid until 20 December 2023 inclusive or while stocks last. Cannot be combined with other discount codes.

The Rhombe range from Lyngby Porcelæn is a classic dinner service with an elegant reinterpretation of a familiar pattern. The range has everything you need to create an attractive and stylish dinner table – and the minimalist perfectionism of the tableware plays an important role in Lyngby Porcelæn's design philosophy and passion for bringing the elegant, beautifully decorated table into the modern age.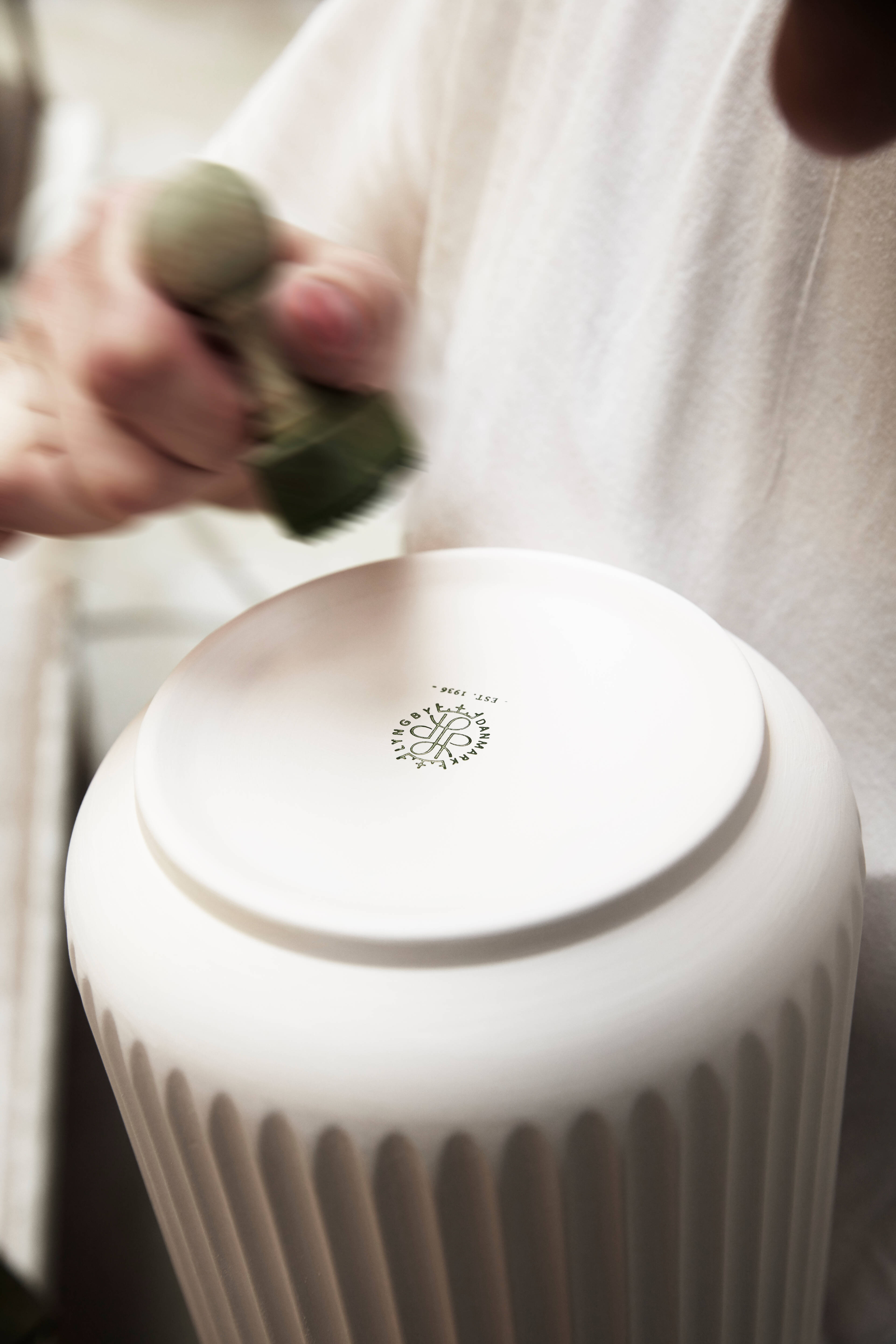 Lyngby Porcelæn– handmade design since 1936
The story behind
Lyngby Porcelæn
The Danish porcelain manufacturer – Lyngby Porcelæn was founded in Kongens Lyngby in Denmark in 1936 with the aim of producing porcelain tableware, vases and other decorative art of high-quality craftsmanship.

Until the 1920s, ornamentation and decoration dominated designs. The focus was more on how the porcelain was decorated, rather than the shape of the porcelain. But this changed over time, strongly influenced by the functionalist Bauhaus movement in Germany, and soon form and functionality became the preferred focal point instead of decorative elements.
Read more about Lyngby Porcelæn
Delivery within 2–6 business days

Free shipping on orders from € 85

Extended right of return until January 23, 2024

Free gift wrapping with purchases from € 80
Lyngby Porcelæn is part of Rosendahl.com

We preserve and develop Danish design icons so that both present and future products can be part of the brands that have helped create our Danish design culture.