Description
Product details
Shipping and returns
Gift Wrapping
With Rhombe Color, we bring new life to the existing Rhombe dinnerware, where the bright colours are selected in collaboration with the design duo Stilleben. Each part of the Rhombe Color dinnerware has its own color and you are invited to put together colors exactly as you wish. All parts can be combined, colored and white elements mixed and matched. The Rhombe bowl in yellow porcelain gives you a classic and stylish bowl from Lyngby Porcelain with a simple and beautiful pattern as relief. The pattern comes from Lyngby Porcelain's archives, and with this reinterpretation, you get added elegance and sophistication to the stylish dish. The Rhombe bowl, with its clear clean lines, is ideal for a beautiful and simple table setting.
Stilleben
The design duo behind Rhombe Colors colours
Exotic colours and strong contrasts. A colour palette that goes well with food, and where all the colours interact and can be mixed and matched.
This is the recipe from Stilleben, Ditte Reckweg and Jelena Schou Nordentoft, who are the design duo behind one of Lyngby Porcelæn's greatest successes in recent years: Rhombe Color.
Read more about Stilleben's collaboration with Lyngby Porcelæn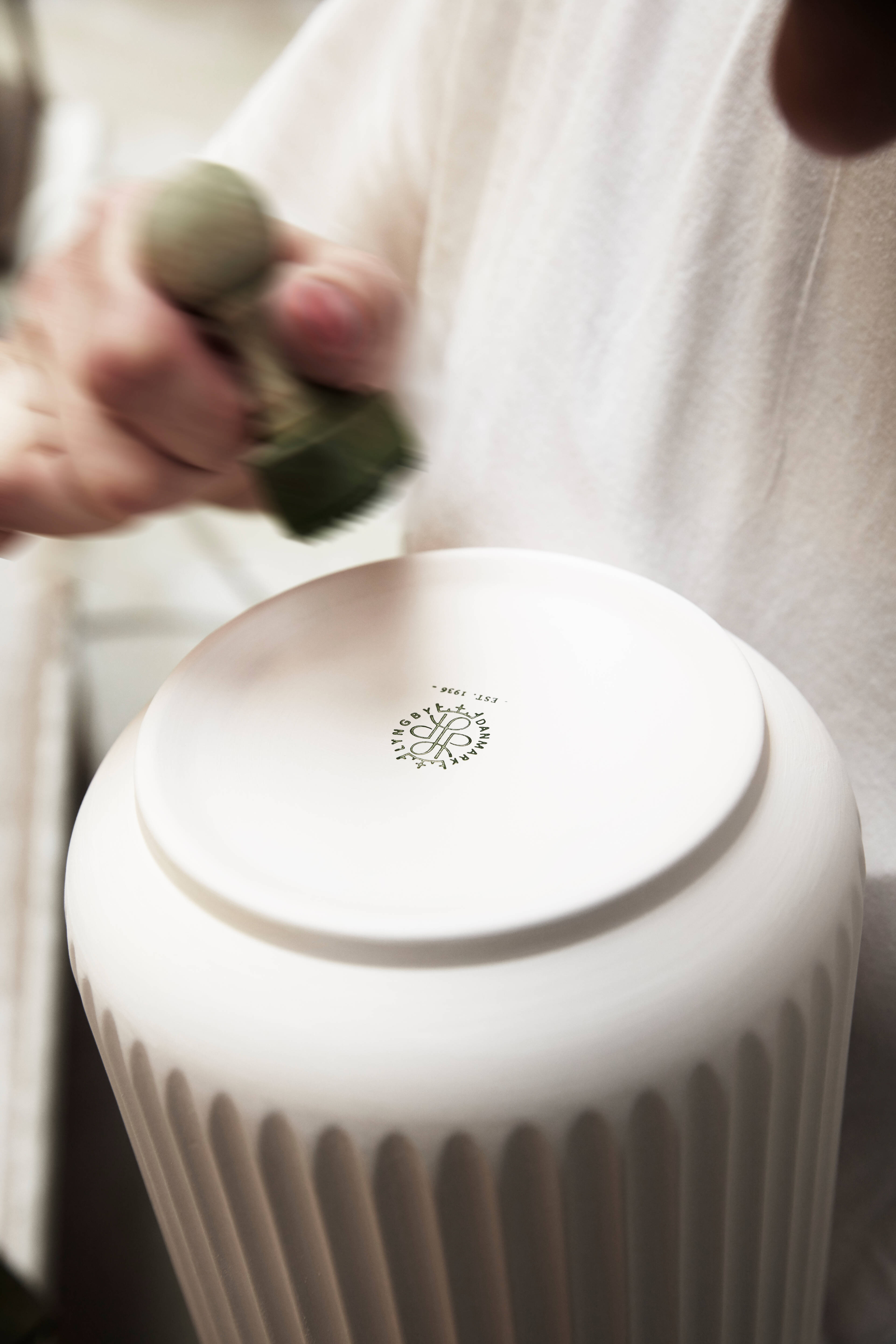 Lyngby Porcelæn– handmade design since 1936
The story behind
Lyngby Porcelæn
The Danish porcelain manufacturer – Lyngby Porcelæn was founded in Kongens Lyngby in Denmark in 1936 with the aim of producing porcelain tableware, vases and other decorative art of high-quality craftsmanship.

Until the 1920s, ornamentation and decoration dominated designs. The focus was more on how the porcelain was decorated, rather than the shape of the porcelain. But this changed over time, strongly influenced by the functionalist Bauhaus movement in Germany, and soon form and functionality became the preferred focal point instead of decorative elements.
Read more about Lyngby Porcelæn
Delivery within 2–6 business days

Free shipping on orders from € 85

Free gift wrapping with purchases from € 80
Lyngby Porcelæn is part of Rosendahl.com

We preserve and develop Danish design icons so that both present and future products can be part of the brands that have helped create our Danish design culture.