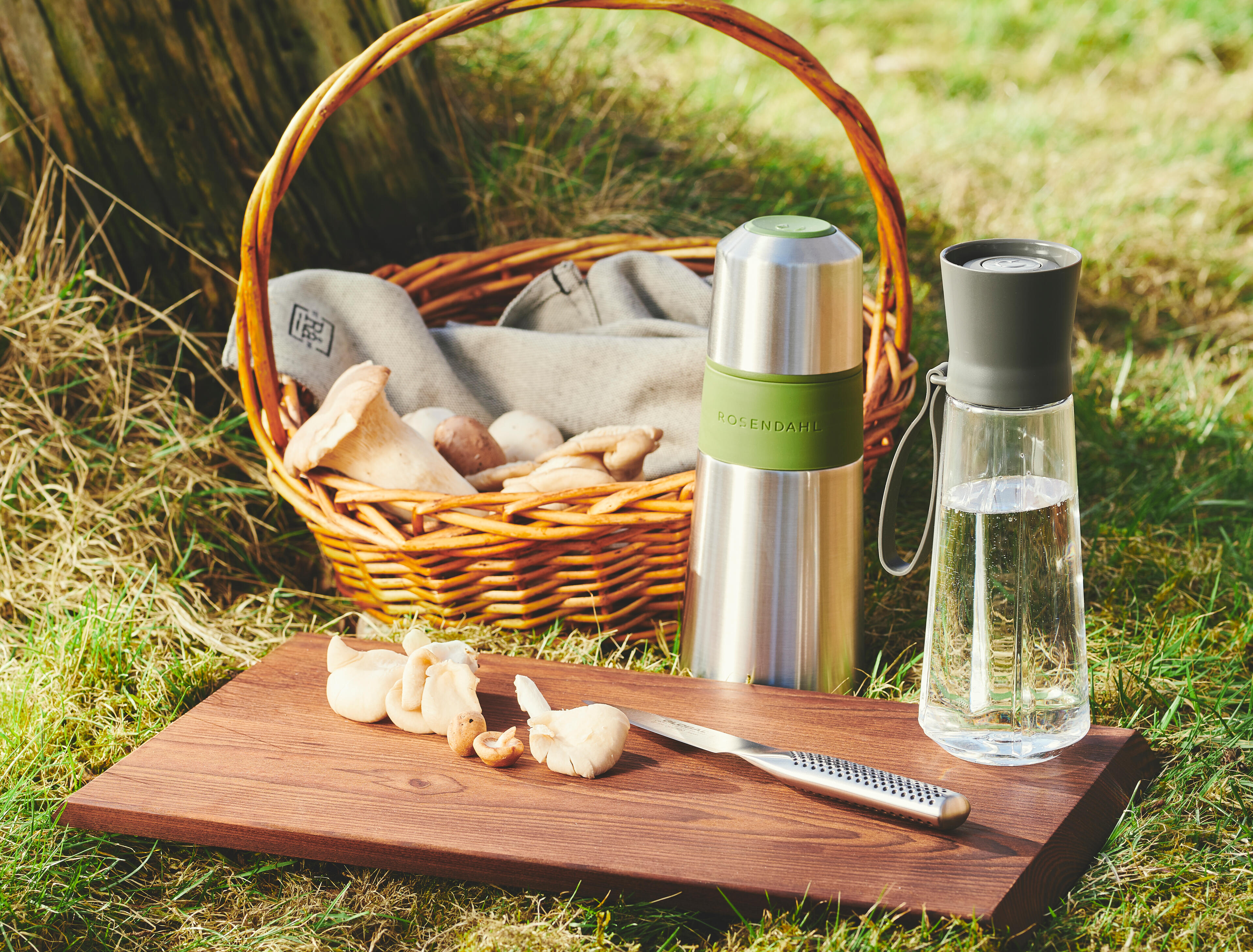 Five good tips for decorating your patio
Need inspiration for decorating your patio? Read on for some good ideas on how to succeed in your patio furniture design and create memorable and cosy moments under the open sky.


Furnishing the patio
The birds sing, and you can feel a pleasant warm breeze the moment you open the patio door. It's summer and you're free all day long to relax on your patio. It's no secret that we're more keen to spend time in a place that exudes cosiness and a good atmosphere. That's why patio design is important, so you get the style that you're comfortable with. On this page you can find inspiration and high quality products for decorating your patio.


1. Make small nooks and crannies
If you have a large terrace, you can make it feel cosier by creating small nooks and crannies to break up the space. You can also make raised beds with trellises where you can grow berries or plants. If you add some raised beds with castors, you'll have movable green walls. Plants can also be hung from the ceiling if you have a covered terrace. All of this helps to create smaller, cosy spaces where you and your family will enjoy passing the time.


2. Plant pots
It's worth considering pots when you're decorating your outdoor terrace. It's nice to have small outdoor pots with plants and flowers that help to create life and harmony outside. Greenery brings life, so if you can decorate your space with small trees or herbs of different sizes, you'll have a stylish and inviting environment. Plant pots also have the obvious benefit of being able to move them as you please. This is an advantage when they need water or to sit slightly in the shade. It also gives you more flexibility as regards redecorating the terrace if you decide to change it at a later date.


3. Table and chairs
Many people opt to have a garden table with chairs on their terrace. This lets you enjoy breakfast and dinner outside when the weather permits. If space allows, consider having a lounge set where you can relax. A sofa with soft cushions and a small table for afternoon coffee are great for enjoying your outdoor space.


4. Add textiles
Outdoor textiles are almost indispensable when decorating your terrace. You may want to add a few cushions to the chairs so you can sit in comfort. If you have a lounge area, a couple of cushions and a throw will make the area feel cosy. Just imagine being able to sit out there on a late August evening with a cup of coffee in your hand as you snuggle up under a nice warm blanket. It doesn't get any better than that.


5. Remember lighting
In the summer, the terrace can almost function as an extra room in the house. Especially if it is covered or you have a parasol to protect you from the sun. Many of us love to spend the late evening hours out on the terrace. It could be with a barbecue or a visit from friends or family. Although the sun sets later in the summer months, you'll still need some outdoor lighting. This not only illuminates the terrace or garden, so you can see each other. It also helps to create a cosy and calm atmosphere. For example, you can decorate your garden with lanterns or solar lamps, which will create soft and subdued lighting. The lanterns can be illuminated with candles. You can also place a couple of candleholders on the table to create a nice atmosphere.