Viewing 13 of 13 products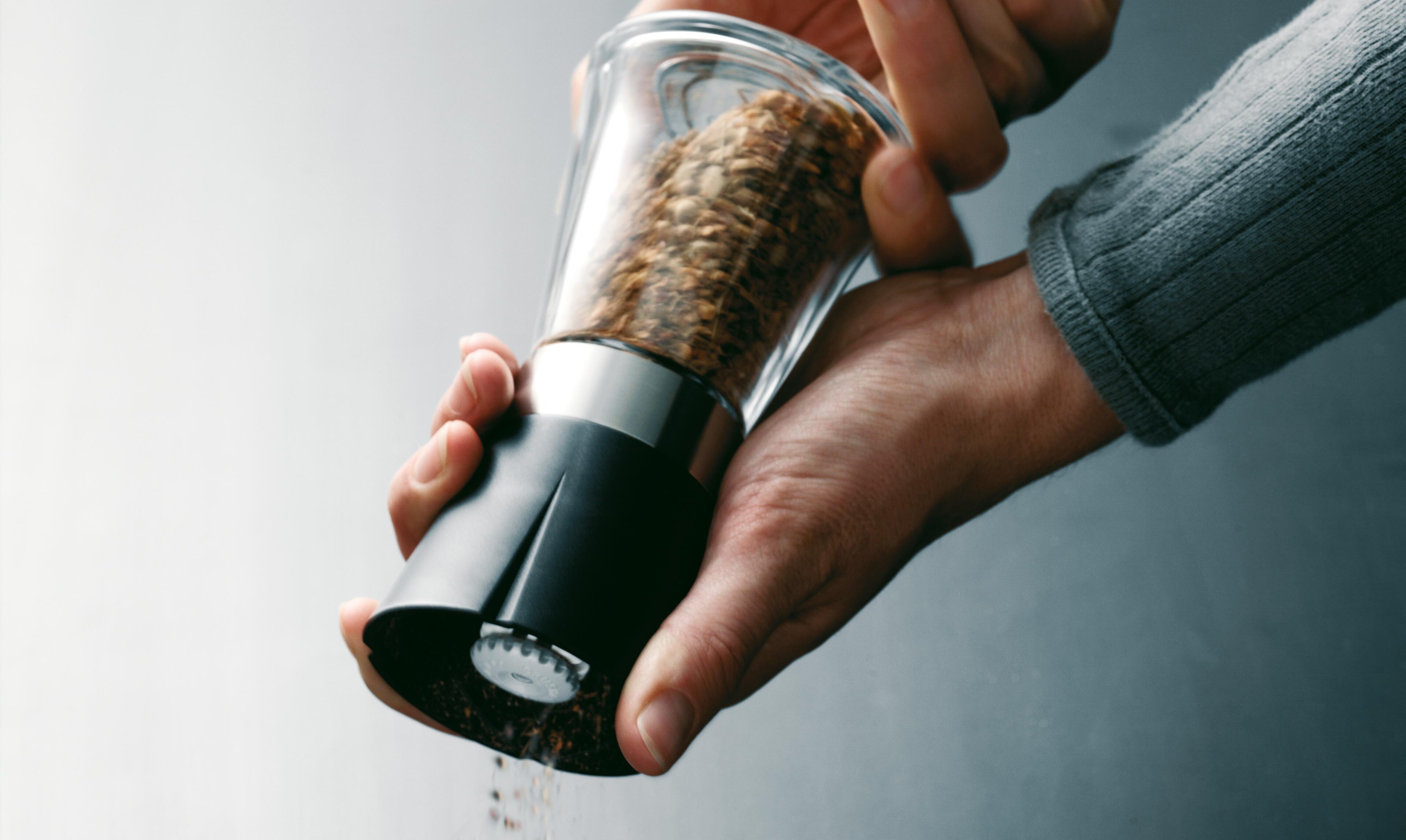 Make your kitchen decor more stylish with beautiful Rosendahl salt and pepper mills
Modern design isn't just about creating new things. It's also about reinterpreting and refining well-known everyday objects by using new techniques, materials and inspiration, and this is precisely the idea for Rosendahl's salt and pepper mills.
Salt and pepper on the table are essential for everyday use and when you have guests for dinner. Salt and pepper often enhance the taste of the ingredients, and can be the finishing touch to any well-prepared meal. The quantities and seasoning of the food, on the other hand, is a matter of taste, and what can be a suitable amount of salt to one person can be inedible to another. Equally, some people see pepper as a small refinement of the food, while others don't like the taste at all. By placing salt and pepper on the table, you make it easy for your family or guests to achieve their preferred amount of seasoning.
But seasoning doesn't just take place at the table. In the kitchen, salt and pepper are faithful companions, and are always nice to have handy, especially if you like salty dishes. This places great demands on both aesthetics and functionality – whether it's on the kitchen table or on a fancy dining tablecloth.
A mill is the perfect choice if you want the right taste of pepper. Whole peppercorns can retain their flavour for years, while the ground variety quickly loses its flavour and aroma. A mill is therefore the best option because the peppercorns are stored whole and only ground at the last minute. This will give you the full taste experience.
Rosendahl's pepper mills work just like a pestle and mortar, which brings the flavour out of the pepper. The ceramic mill is placed on top. This eliminates salt and pepper sprinkles on the tablecloth or kitchen counter. They can be set to grind finely or roughly to suit different dishes and tastes.
The salt and pepper mills from Rosendahl are part of the Grand Cru series, which consists of simple and elegant designs that fit into any home. With its simple yet distinctive design, the Grand Cru has enjoyed great popularity and consumer recognition since its launch.  The tight, minimalist design and high functionality make the Grand Cru products ideal gifts for the homely household. The series also epitomises the conceptual approach to design that has always been part of Rosendahl's product DNA. Each product in the series therefore has a function, a quality and a design, but is also part of a larger whole, where more products are continuously added, providing new functions and synergies to the existing ones. 
Be inspired by the timeless Rosendahl design for your own home decor ideas. Sit down to eat with the Grand Cru series, designed to showcase the food you serve.