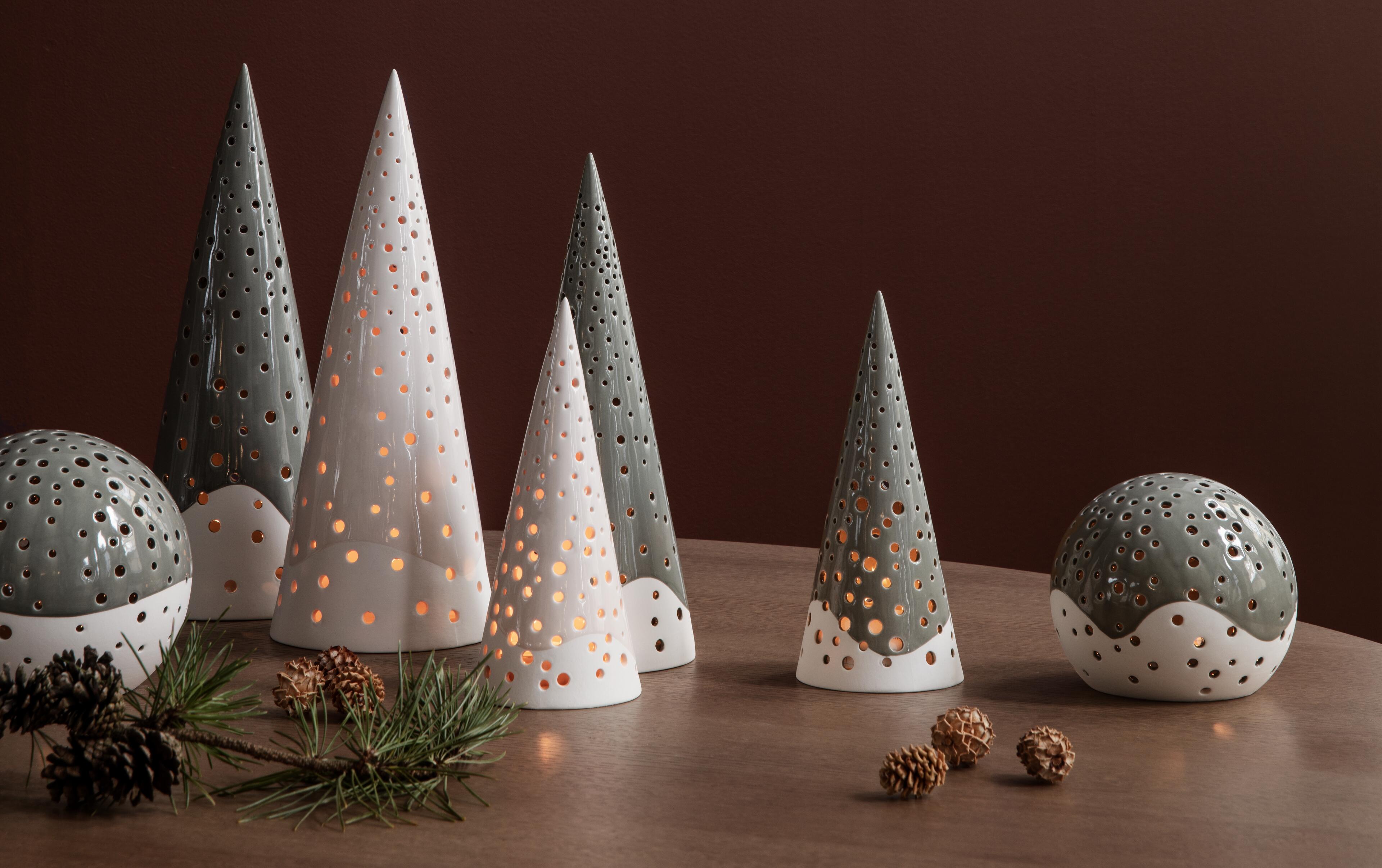 Decorate your home with lovely Kähler tealight holders.
Kähler's tealight holders not only add a stylish touch to your interior design, but also create a cosy atmosphere with their candlelight. The tealight holders add a stylish and classic touch to your home decor, and the candles can create a very special feeling of cosiness in your home. You can personalise the warm ambience with tealight holders that perfectly match your home and personal style. Why not decorate your home with the classic Hammershøi tealight holders, which come in a wealth of different shapes, colours and heights? Common to all Hammershøi tealight holders are the classic grooves that mark the Hammershøi series. So if you already own pieces from the Hammershøi series why not add these tealight holders and create a consistent look in your home? You could, for example, combine them with the Hammershøi vase, bonbonniere or some of the other candlesticks in the series. Of course, you can also let the pretty tealight holders stand on their own.
Candles in beautiful tealight holders often steal the attention in a home. Our eyes are naturally drawn to candlelight, so it's always worth decorating your candles with a beautiful Danish design that you'll enjoy looking at.